Posted by: Andy_Johnson on 04/25/2014 10:49 AM Updated by: thepinetree on 04/25/2014 01:05 PM
Expires: 01/01/2019 12:00 AM



Hawaiian Days Are Here At The CHS Thrift Stores In Angels Camp & Arnold
Arnold & Angels Camp, CA...Hawaiian Days Are Here At The CHS Thrift Stores In Angels Camp & Arnold. Our spacious Angels Camp CHS Thrift Store is located in Angels Towne Center (240 S. Main St./Hwy 49) in Angels Camp next to Save Mart Supermarket. Store hours are Monday–Saturday, 11:00am to 6:00pm (closed Sunday). Contact the store at 209-736-2529 for information. The store carries a variety of high-end used goods. Shoppers will find high-quality, gently used clothing and accessories, household items and furnishings, books, toys, donated pet merchandise, and lots more! The store also features a Cat Adoption Center, which is open Thursday–Saturday, 11:00am to 5:00pm. Come in, check out the new store, and browse all the bargain items and adorable kitties! We're looking forward to seeing you.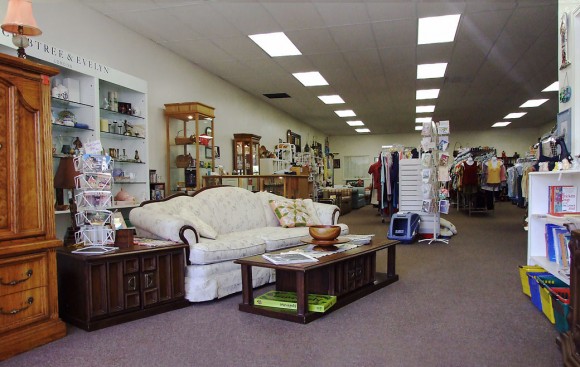 The Arnold CHS Thrift Store is located in the Meadowmont Shopping Center (2182 Hwy 4) next to Big Trees Market in Arnold. The store is open Tuesday–Thursday & Sunday, 10am to 5pm, and Friday–Saturday, 10am to 6pm. Contact the store at 209-795-4483 (795-GIVE) for more information. The Arnold Thrift Store also features a Cat Adoption Center, which is open Thursday–Saturday, 10am to 5pm. Visitors can peruse cute and cuddly cats and kittens while they shop.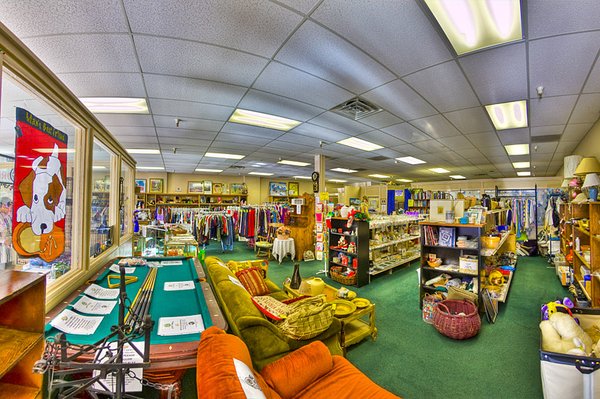 Our Arnold Thrift Store has received two Calaveras Enterprise 2011 "Reader's Choice" awards. The store was voted Best Thrift Store and Best Children's Apparel in Calaveras County. Congratulations to the store's staff and volunteers. And tremendous thanks to the store's loyal customers and generous donors for their part in earning these coveted awards.

Store Donations
Doing a little spring cleaning? Looking to downsize? Moving? The Thrift Stores are ready for your donations. After all, that's how the stores stay in business and help meet the needs of Calaveras County's at-risk animal population. The stores accept like-new and gently used items of all sorts including: clothing, housewares, books, jewelry, toys, furniture, media, and much more.

Large and small donations are accepted during business hours. If you have a large amount to donate or if you have any questions, please call the store you are interested in donating to. The manager and staff would be happy to hear from you.