Posted by: thepinetree on 05/23/2022 11:46 AM Updated by: thepinetree on 05/23/2022 12:11 PM
Expires: 01/01/2027 12:00 AM


Pittsburg Man Lost His Life in Hwy 4 Motorcycle Collision

Murphys, CA...On Sunday, May 22, 2022, at 5:15 pm, a 61 year old Pittsburg man was traveling eastbound on SR-4 west of Northwood Drive on a 2006 Harley Davidson at an unknown speed. For an unknown reason, he allowed his vehicle to leave the roadway and veer to the right, onto the south shoulder of SR-4. The vehicle continued for a short distance and then overturned. He was ejected off his motorcycle and struck a tree. Party #1 sustained fatal injuries as a result of this collision.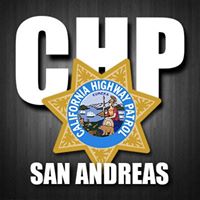 The use of alcohol and/or drug use is under investigation.

The deceased was wearing a helmet that was not "Department of Transportation" approved.

There are no further details at this time.