Posted by: thepinetree on 09/21/2022 05:15 PM Updated by: thepinetree on 09/21/2022 05:15 PM
Expires: 01/01/2027 12:00 AM


Now is the Time for Us to Look at Evacuation Needs ~ Austen Thibault

San Andreas, CA...We have all experienced the challenges of driving our local roads. They can be narrow, winding and, in some cases, one lane. Imagine how much worse those challenges would be in a fire or flood. You have the opportunity to express your concerns to the Calaveras Council of Governments, the Regional Transportation Planning Agency.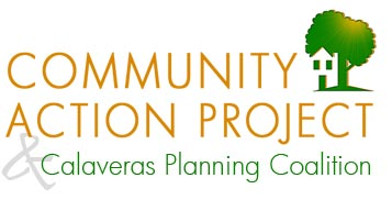 COG is seeking public input on its Evacuation and Access Needs Assessment and Preparedness Plan. No one can assess your community and individual needs like you! Help make Calaveras a safer place by filling out some online forms.

This weekend take a drive from your house to the County line along one or more of the routes you would take to evacuate in a fire or flood emergency. If you encounter a rickety bridge, a narrow or hazardous road, no shoulders, or traffic bottlenecks, have your passenger make a note of the location and the conditions.

There is even space at the end of the survey to provide your thoughts on how to make your community safer in an emergency. For a quick link to the survey or to see what others have suggested, go to www.calaverascap.com.

This new plan could begin to address some of the failures of the County's 2019 General Plan in dealing with fire safety and emergency evacuation. Those failures led the Calaveras Planning Coalition to file a legal challenge to that general plan.

So, take a drive and report your findings. Who knows, the life you save may be your own.




Comments - Make a comment
The comments are owned by the poster. We are not responsible for its content. We value free speech but remember this is a public forum and we hope that people would use common sense and decency. If you see an offensive comment please email us at news@thepinetree.net
No Subject
Posted on: 2022-09-21 18:26:28   By: Anonymous
 
Stop excessive building in the upcountry. Deter the elderly and frail from living in the upcountry.

[Reply ]
No Subject
Posted on: 2022-09-21 18:35:04   By: Anonymous
 
They forgot the massive amounts of snowfall of the past in our upcountry. They could very well come back. Very, very few who live there now know anything about surviving and being prepared for it. Though they have all been complaining about the little amounts of snow that have happened in the last several years.

They are unable to do anything for themselves, they hire others to do it. They will die due to their own stupidity.

[Reply ]
No Subject
Posted on: 2022-09-22 07:25:52   By: Anonymous
 

Cruz said that when he introduced the legislation, officials in those jurisdictions "reveled in it. Actually, the county executive in Martha's Vineyard last year said that they would 'welcome illegal immigrants.' ... He said he wanted Martha's Vineyard to be a 'haven' for them."

Cruz reflects that the Martha's Vineyard county executive told him that the Texas senator "'has no idea what he's talking about. There is no border crisis.'"

"I'm very glad," Cruz said. "Shoutout to Greg Abbott and Ron DeSantis; they both took my advice. They put illegal immigrants on planes, and they sent them to Washington, D.C., and New York and Chicago and now Martha's Vineyard, and it was amazing: 50 illegal immigrants arrive in Martha's Vineyard, and these blithering hypocrites within minutes declare a crisis — declare an emergency. They lose their minds with 50 of them."

I wish they'd send some this way. The white folks who I've hired don't last long or milk the system. They work a little bit for drug money and their next tattoo. 3 months and make $27 an hr? They can't make it. Older white workers, and Mexicans work hard, they want to keep a roof over their heads and family fed. I now look at hands, no callouses adios.
Do you have callouses first poster, or just a tough guy on here?

[Reply ]
HUNDREDS OF MILLIONS MUST OF VANISHED KAMALA, WHERE DID IT GO?
Posted on: 2022-09-22 08:30:32   By: Anonymous
 
Look who's doing more then our blithering idiot Biden on stopping illegal migrants.

Didn't Kamala hand-out over $400,000,000 of our tax dollars out to these corrupt dictators, or did that really go to our Dictator's secret bank?
After all, he's stated more than once he never received ANY US FUNDS???


Guatemalan President Alejandro Giammattei told Newsmax on Wednesday that his country is ''working to keep America safe'' from the stream of migrants coming from Central America to enter the United States illegally, despite not receiving any financial assistance from the administration of President Joe Biden.

''We are working to keep America safe [and] free,'' Giammattei said through an interpreter on ''Spicer & Co.'' ''We are not receiving any financial aid from the government of the United States, so to stop the immigration, we don't have any real assistance.''

He also said that between Colombia and Panama, an estimated 70,000 people are waiting to come to the United States once the Title 42 health emergency order is lifted so they cannot be deported on health grounds, which would ''provoke an incredible wave of immigrants.''
''We've been working with the Mexican authorities,'' he said. ''They even have borrowed some buses to us so we can expel and return people. However, in contrast from the United States, we haven't received any single monetary fund, so they can help us in expelling the people back to the border.''

In his speech to the U.N. General Assembly on Tuesday, Giammattei said the surge of immigrants in caravans coming into his country illegally has created a ''national and transnational security issue

[Reply ]
No Subject
Posted on: 2022-09-22 14:17:26   By: Anonymous
 
Leave our charming fun to drive winding roads alone. No freeways for those who should not be driving in the first place.

If you cant drive our roads safely, respecting our areas natural beauty, Stay Away!

[Reply ]
What's Related
These might interest you as well
Photo Albums
Local News
Calendar
phpws Business Directory
Web Pages