Posted by: thepinetree on 09/22/2022 04:31 PM Updated by: thepinetree on 09/22/2022 04:31 PM
Expires: 01/01/2027 12:00 AM


A Great "Chamber After Hours" Chamber Event at Hinterhaus Distilling

Arnold, CA...Last Thursday the Calaveras Chamber of Commerce held one of their After Hours events at Hinterhaus Distilling in Arnold. Attendees could not only sample their spirituous creations they also leaned about the combination of art and science that brings the spirits to life. It was a great time at one of our thriving local businesses!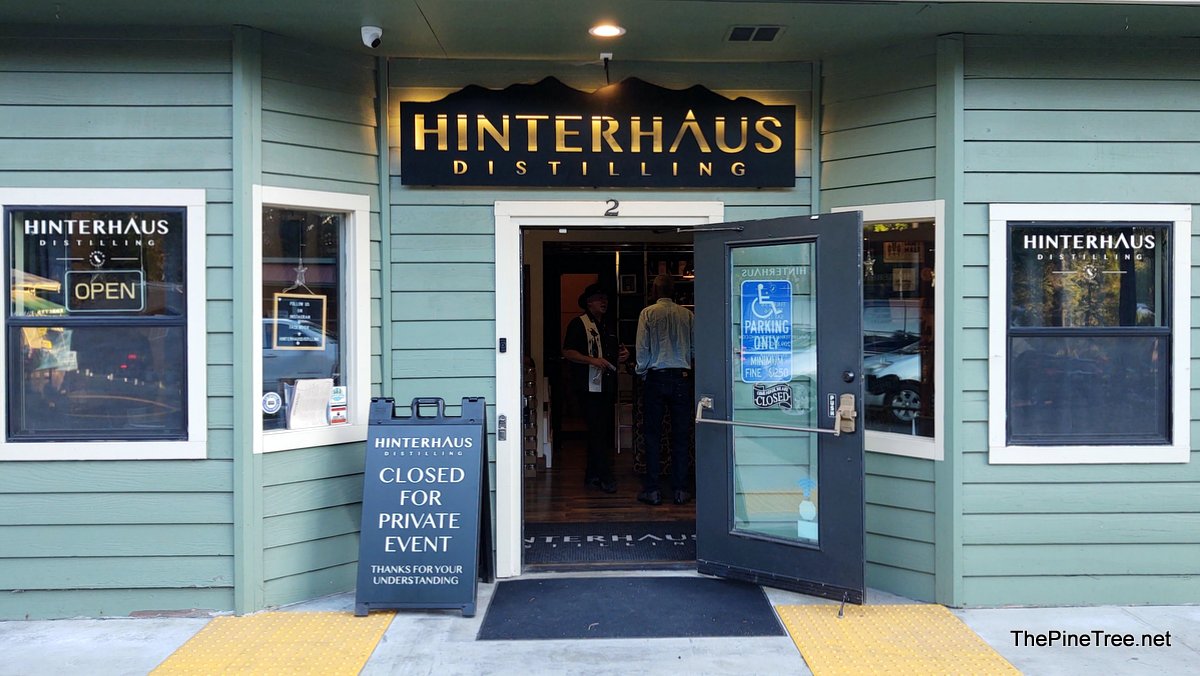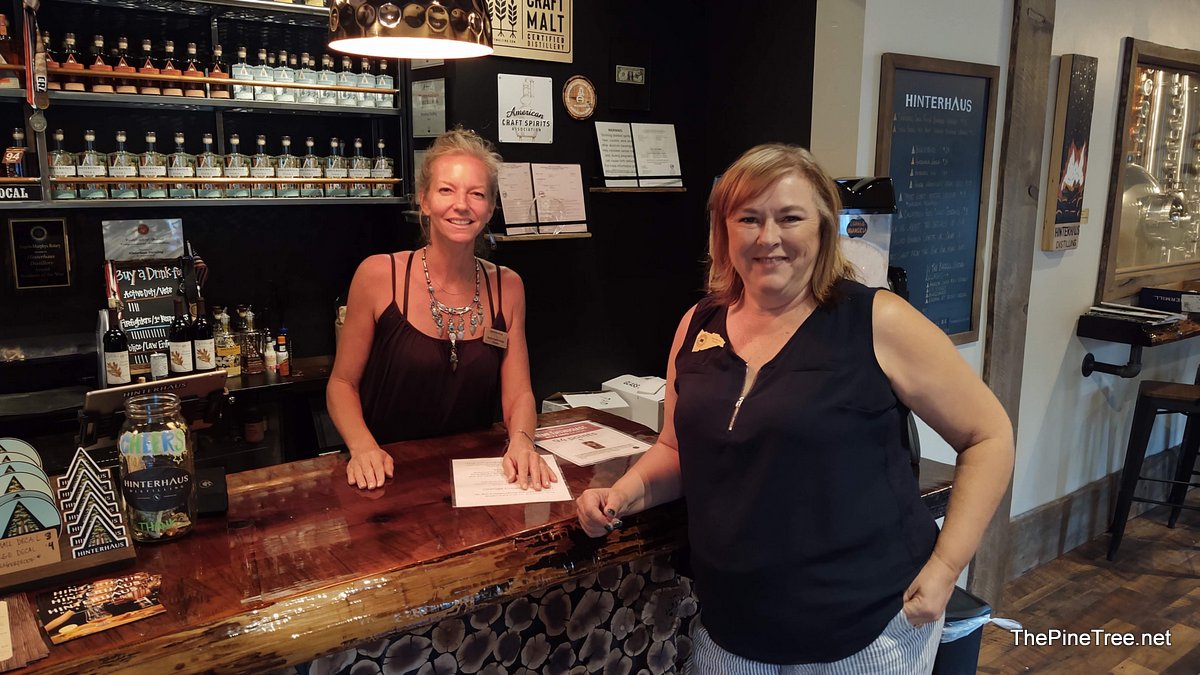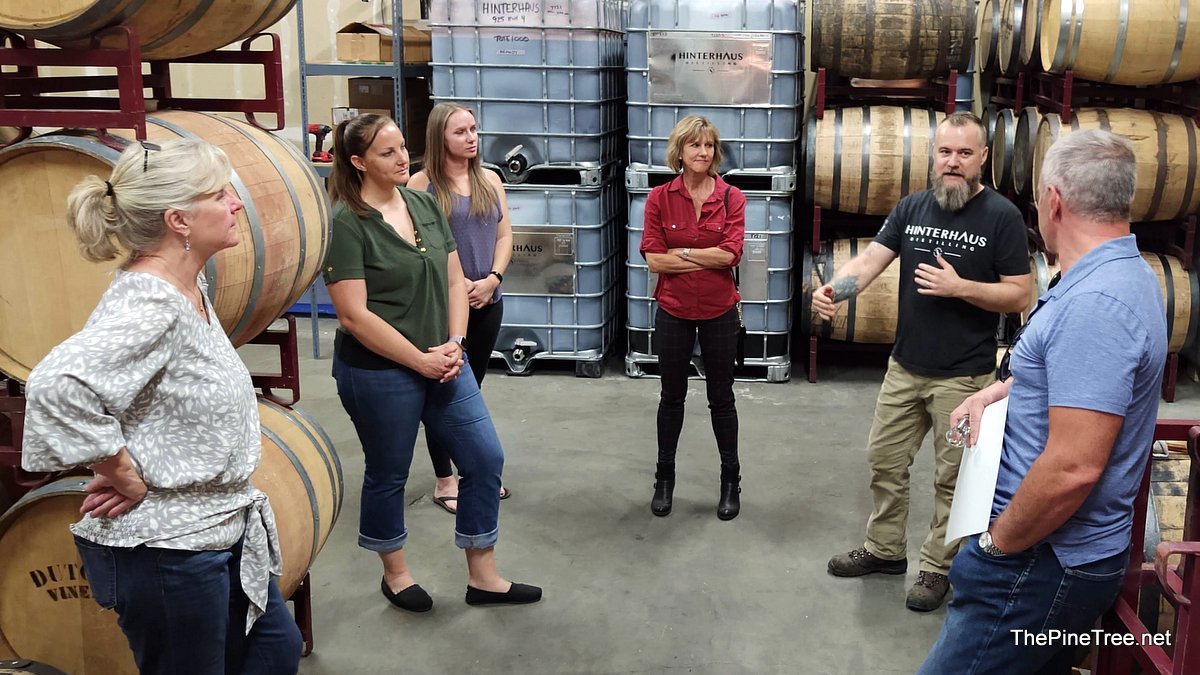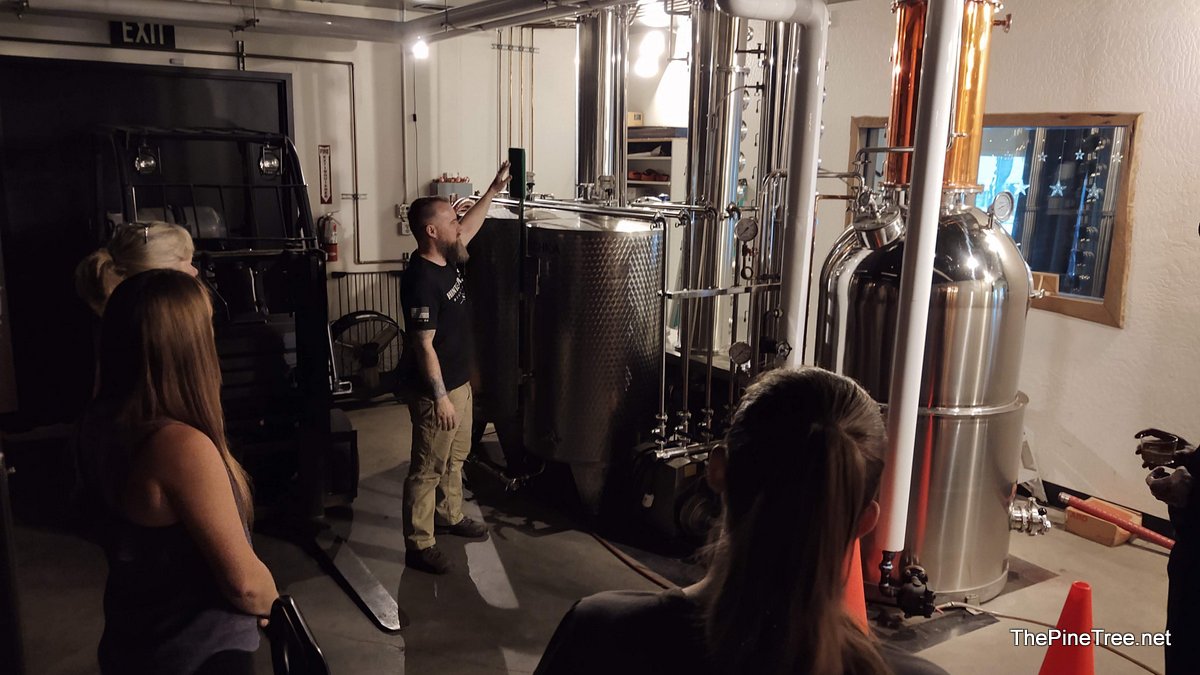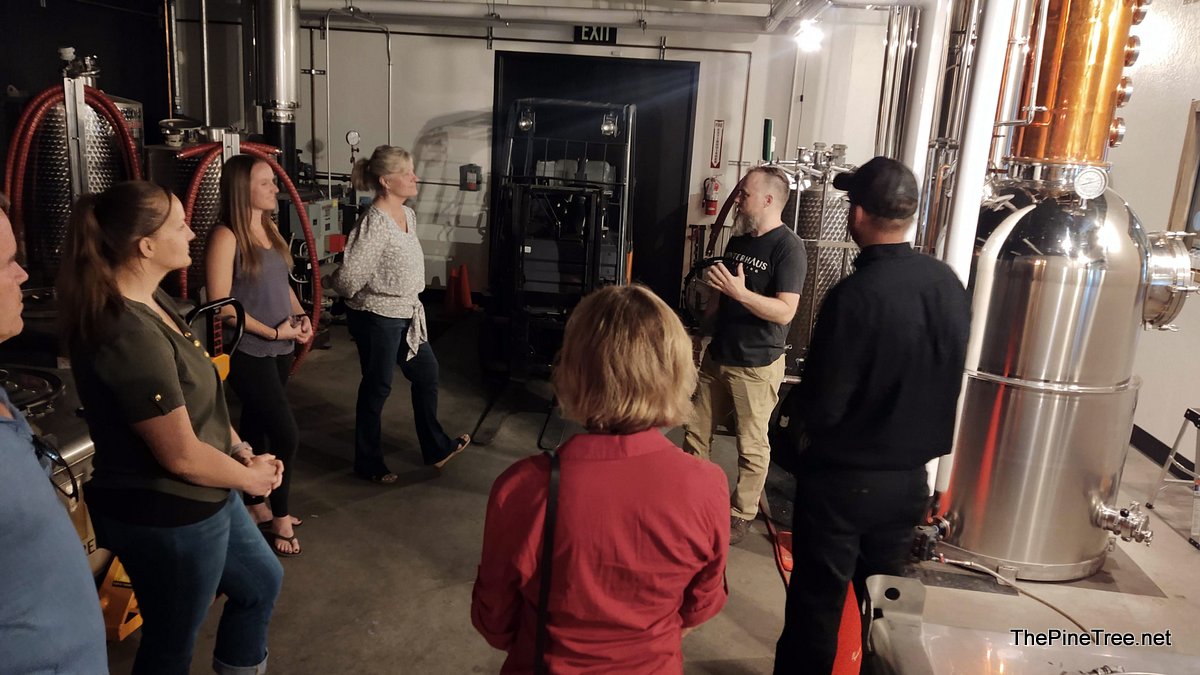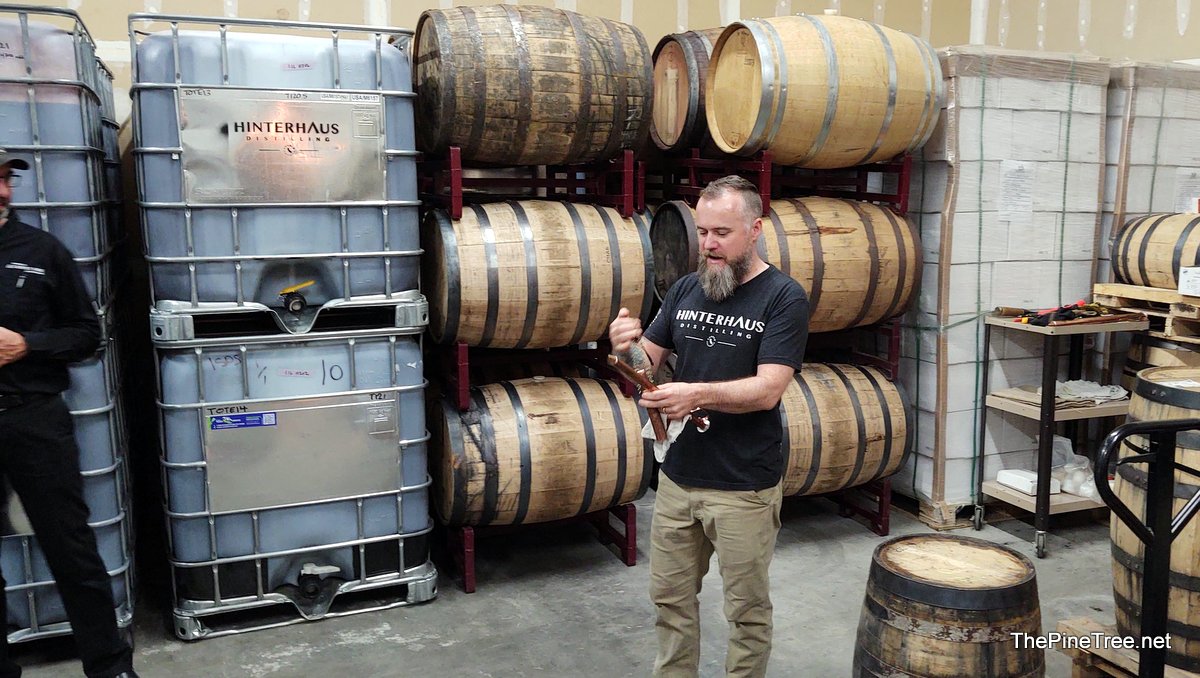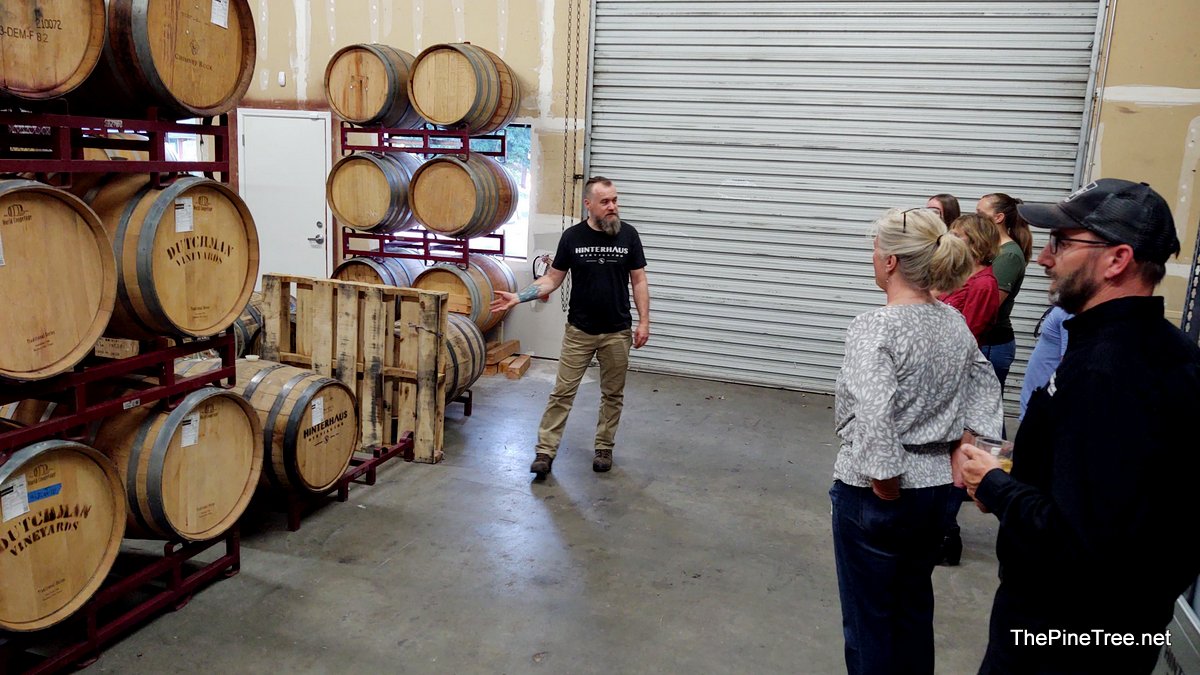 The Hinterhaus Story

Every story has a beginning, and for Hinterhaus Distilling that origin predates the distillery's opening in 2020. Husband and wife team Nate and Bonnie Randall lived across the country throughout their lives. When they discovered the small town of Arnold tucked into the California Sierra Nevada they knew it was where they wanted to carve a life for themselves. They embraced their diverse skills and experiences to reimagine their lives in the hearty landscape and contribute to their surroundings, founding Hinterhaus and creating a spirit lineup that reflected the Sierra's 'terroir' in the process.

Operating as a family distillery, Hinterhaus shines a spotlight on the bounty of the region that has attracted generations to this rugged landscape. Whether it's vodka, gin and liqueurs that are distilled from Northern California wines, bourbon whiskeys aged at more than 4000ft above sea level and finished in a variety of local wine casks, or small batch American single malt whiskeys distilled from grains that are sustainably grown on family farms, great care goes into every spirit produced at Hinterhaus.

We invite you to explore our offerings by visiting our distillery. While you're at it, enjoy a cocktail or full-flight tasting in our cozy Alpine-inspired lounge.

About the Calaveras Chamber of Commerce

About Us
With members spanning over 1,000 square miles, the Calaveras County Chamber of Commerce provides information and support to the Calaveras business community. Through its programs and sponsorships, the Chamber works to benefit its members and strengthen the social and economic framework of the community.

This site is designed for both the established business and those considering locating in Calaveras County. A great deal of information is provided about the Chamber's programs and the county's diversified economy and quality of life.

Advocacy
The Chamber will work hard to represent business interests with government, build a stronger economy and work to improve our local business climate.

Strength
The Chamber is the County's largest business membership organization representing more than 300 companies and individuals who are committed to making a difference in Calaveras County.

Vision
The Chamber helps implement plans for a better community and county.


Comments - Make a comment
The comments are owned by the poster. We are not responsible for its content. We value free speech but remember this is a public forum and we hope that people would use common sense and decency. If you see an offensive comment please email us at news@thepinetree.net
No Subject
Posted on: 2022-09-23 07:49:32   By: Anonymous
 
No names of the non-elected

[Reply ]
Re:
Posted on: 2022-09-23 07:55:19   By: Anonymous
 
This place sounds awesome

[Reply ]



What's Related
These might interest you as well