Posted by: News_Desk on 02/03/2023 03:40 PM Updated by: thepinetree on 02/03/2023 07:06 PM
Expires: 01/01/2028 12:00 AM


AMA Annual Crab Feed Fundraiser

Frogtown, USA... AMA Annual Crab Feed Fundraiser on Saturday, February 18, 2023 at the Mark Twain Hall, Calaveras Fairgrounds.All you can eat buffet (Crab & Beef in a Barrel Available) No Host Bar 6pm, Dinner 7pm, Music & Dancing, Silent Auction & 50/50 Prizes.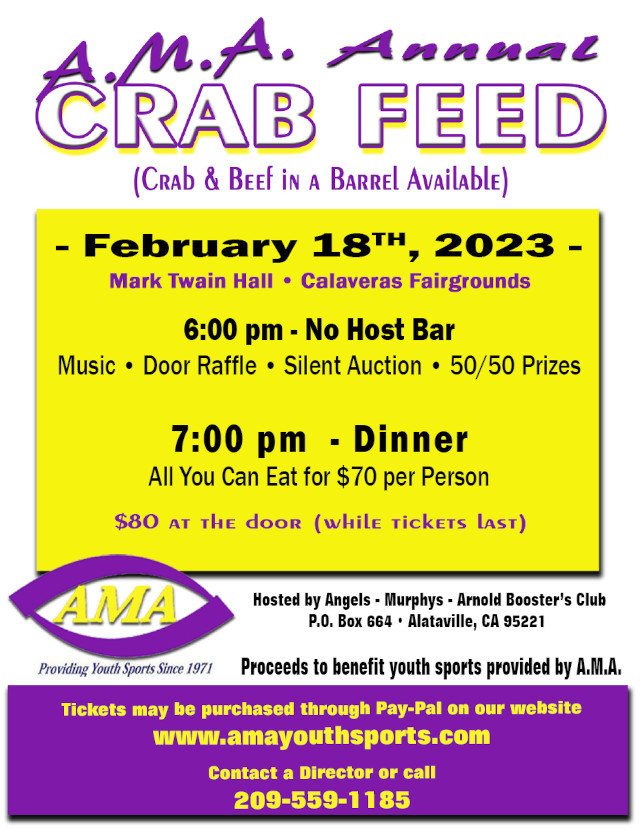 Tickets $70.00 online or $80 at the door. Get Tickets at amayouthsports.com

Proceeds benefit the AMA youth sports.

Information at 209 559-1185.