Road Improvements & Traffic Delays on Fricot City Road Saturday, April 23rd
Calaveritas, CA...There will be traffic delays along due to paving on Fricot City Road on Saturday, April 23, 2022. The project will include roadway improvements along Fricot City Road, between Rite of Passage and Calaveritas Road.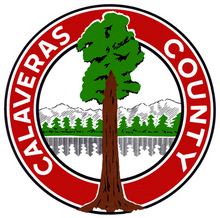 Traffic lanes will be reduced to one-lane with the use of flaggers, pilot cars and warning devices. Please observe all traffic control signs and instructions of onsite

Construction activity is estimated to place from 7:00 AM to 5:00 PM. There will be construction crews and equipment on site, so please drive with caution.

The Fricot City Road Repair Project is being constructed by T&S West, Inc. who is under contract with Calaveras County Public Works Department. T&S West, Inc. and Calaveras County appreciate your cooperation and will do everything we can to complete the project on schedule.

Contact Calaveras County Public Works Department at (209) 754-6401 if you have any questions or concerns regarding this project.


---
04/23/2022
All Day Event