The 2022 Angels-Murphys Rotary Shrimp Feed!!
Murphys, CA...Angels-Murphys Rotary Charitable Foundation is pleased to welcome you back to Murphys Park on Saturday, August 20, 2022 for The Shrimp Feed! We hope you're as excited as we are for more summer fun in Murphys Park! Our heartfelt thanks to everyone who attended and donated to last year's Shrimp Feed event. It was a huge success - we sold out early and the auction surpassed all expectations, funding an array of Rotary projects.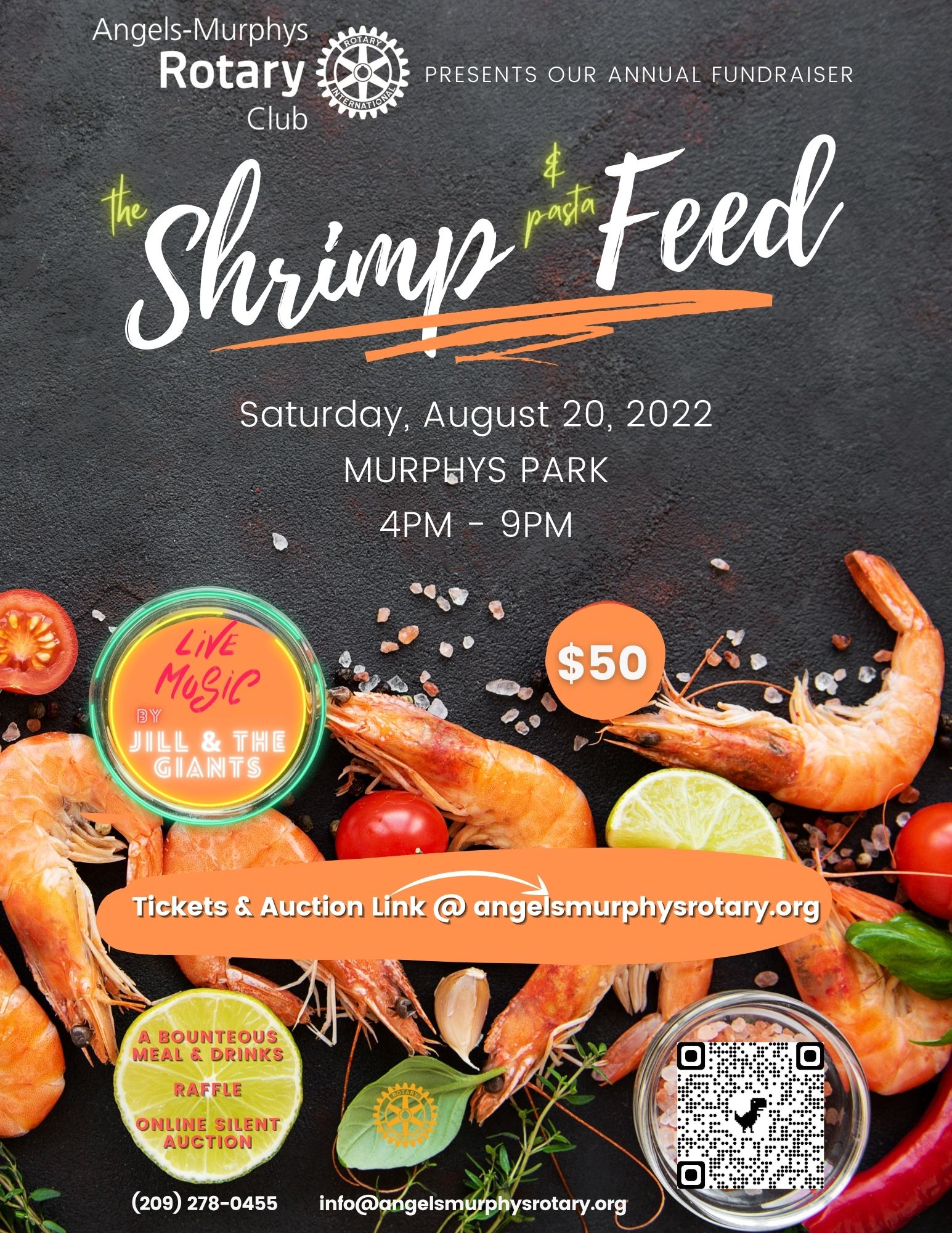 $50 Adults $25 Child under 12

Magic Cards available at the event for chances to win $500 and $1,000

Proceeds benefit: Scholarships for Bret Harte students, Coats & School Supplies for Kids, Fire & Disaster Relief, Park Improvements, Local Veterans, Senior Citizens & Meals-on-Wheels, Shredding & Recycling, Shoes for Soles4Souls, and Rotary International's 7 Areas of Focus, including the worldwide eradication of polio.

JOIN US TO FIND OUT MORE!
info@angelsmurphysrotary.org
(209) 278-0455

angelsmurphysrotary.org (http://www.angelsmurphysrotary.org)
Have fun while doing good.

Rotarians are just ordinary people doing extraordinary things by working together.
Check out our event on Saturday, Aug 20, 2022.
---
08/20/2022
Starts at 04:00 PM