Calendar
47th Annual Lumberjack Day Logging Show & Parade is Saturday October 1st!
West Point, CA...47th Annual Lumberjack Day Logging show and Parade, Saturday October 1st, 2022 "The Biggest Little Celebration in the Motherlode". Parade Theme for 2022 will be "The Roaring 20's" to pay tribute to the 100 years of logging in our region. The honor of Grand Marshall will go to a dear retired West point elementary school teacher, Linda Toren, who continues to teach poetry in West Point, and Pioneer schools, she is a published author of several books, and was just appointed the Poet Laureate of Calaveras County for the next two years. Linda and her husband Theo have lived in West Point for over 40 years.Pancakes @7:00 am, Soap Box Derby 8:30, Parade 11:00, Logging Show at 1:00, Car Show, Quilt Show, Flower Show, live music and fabulous food All day! Admission is free! Main St. West Point.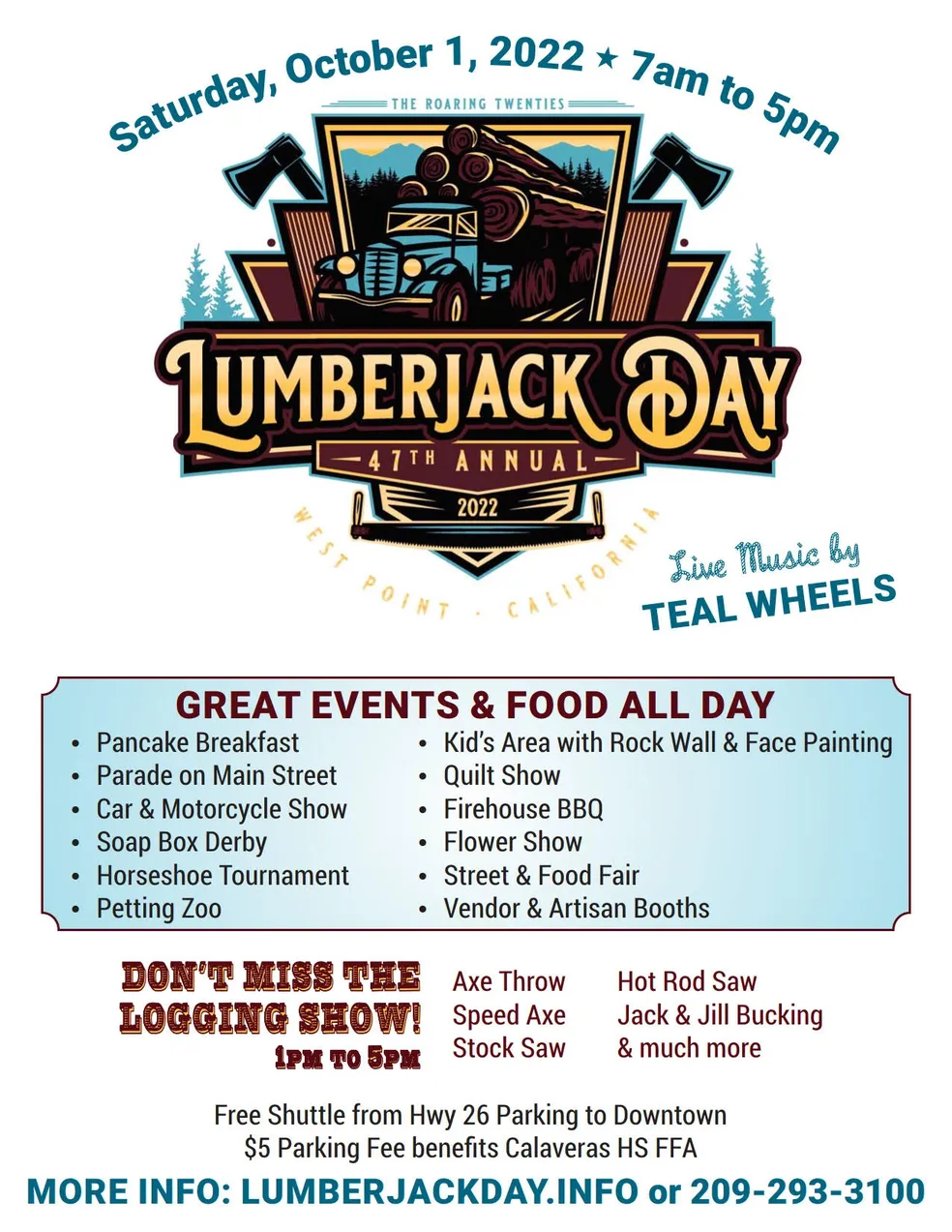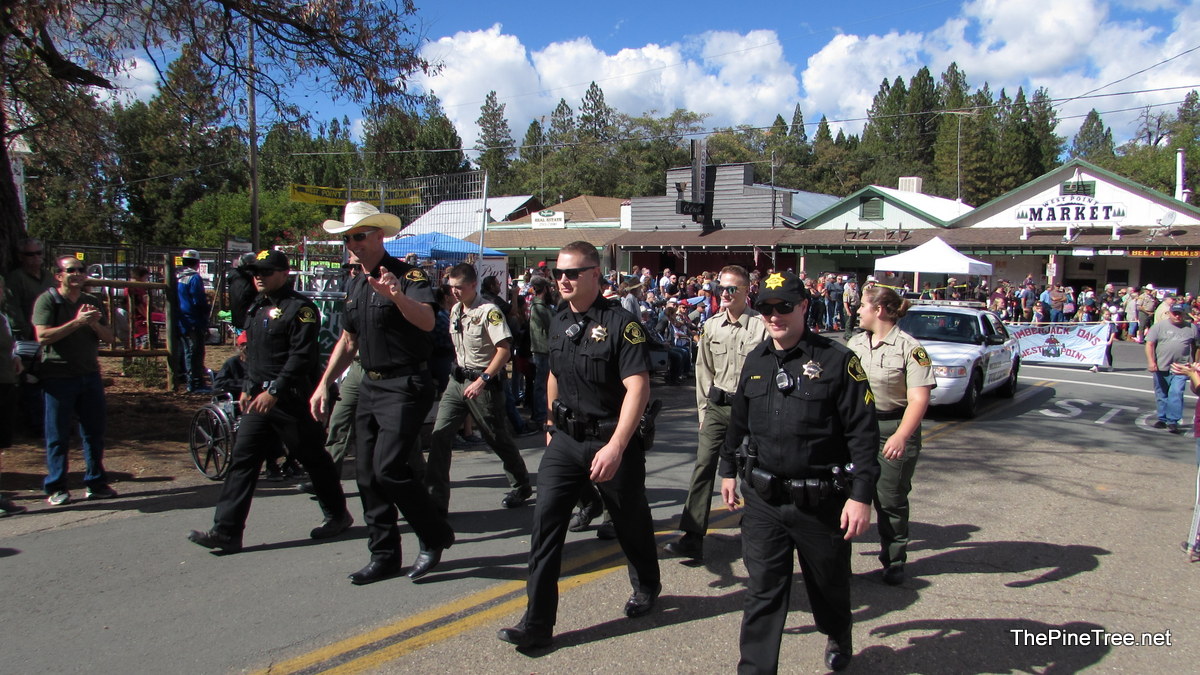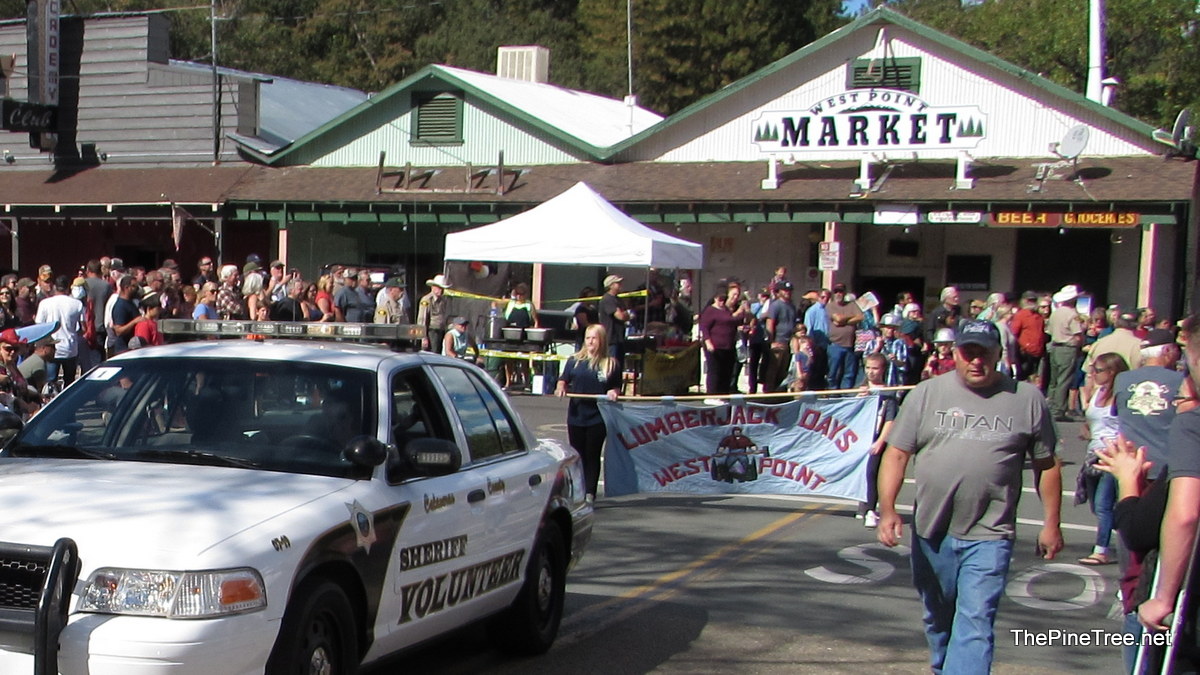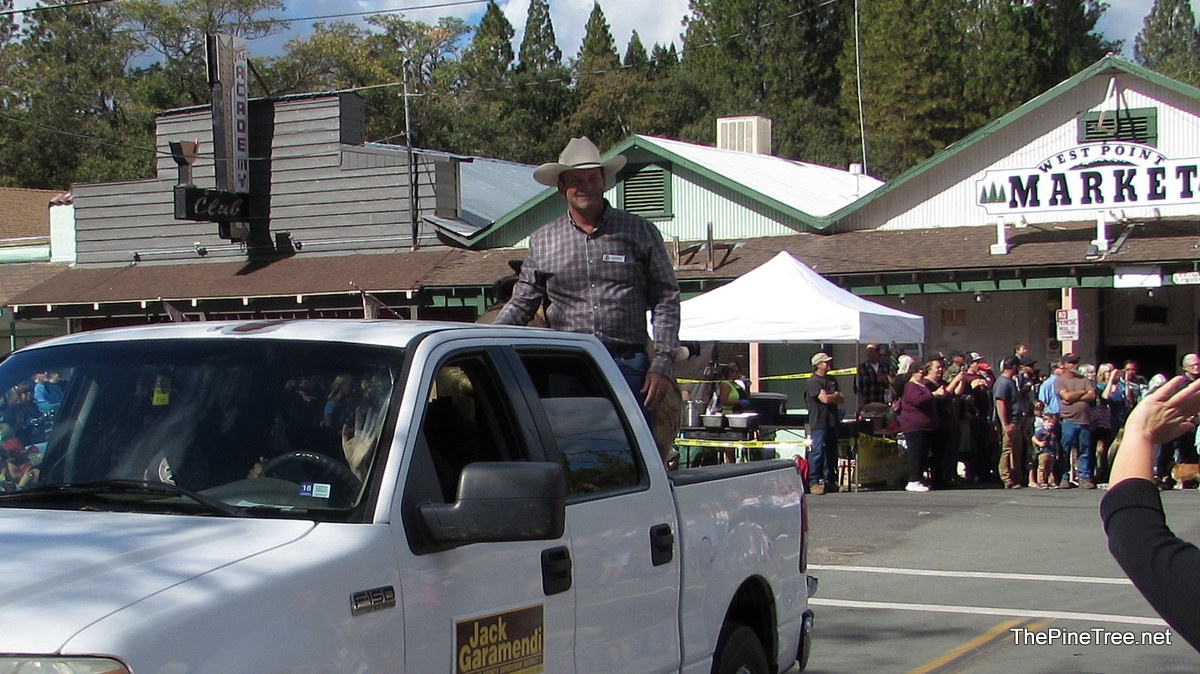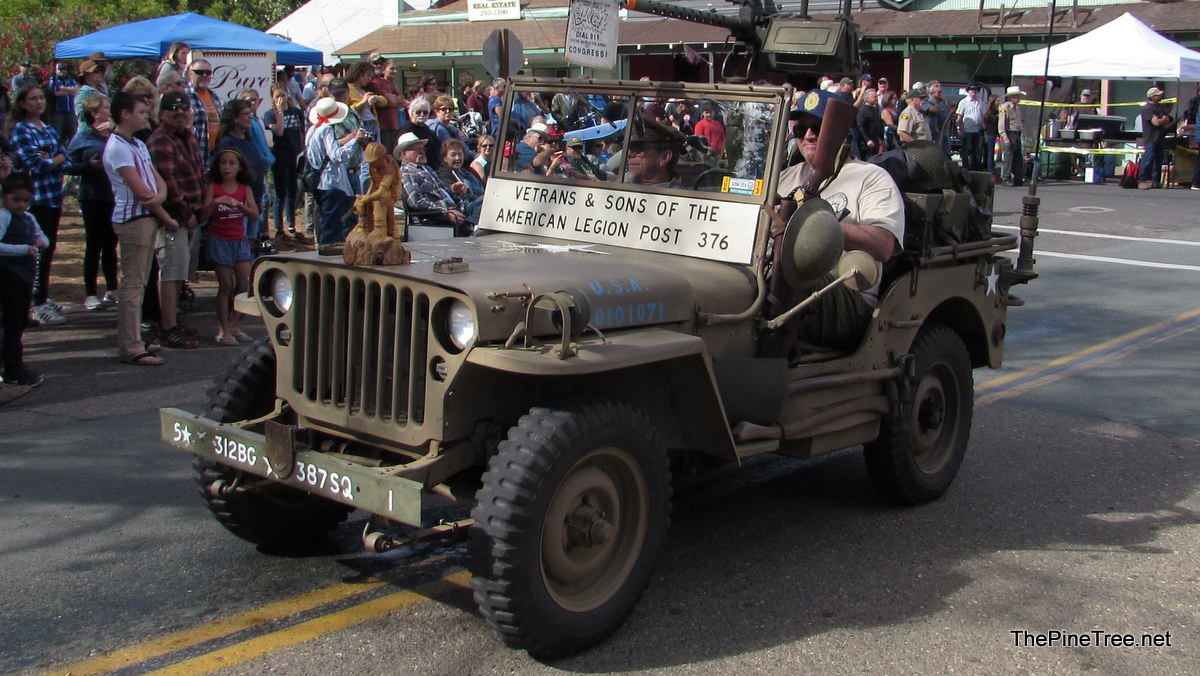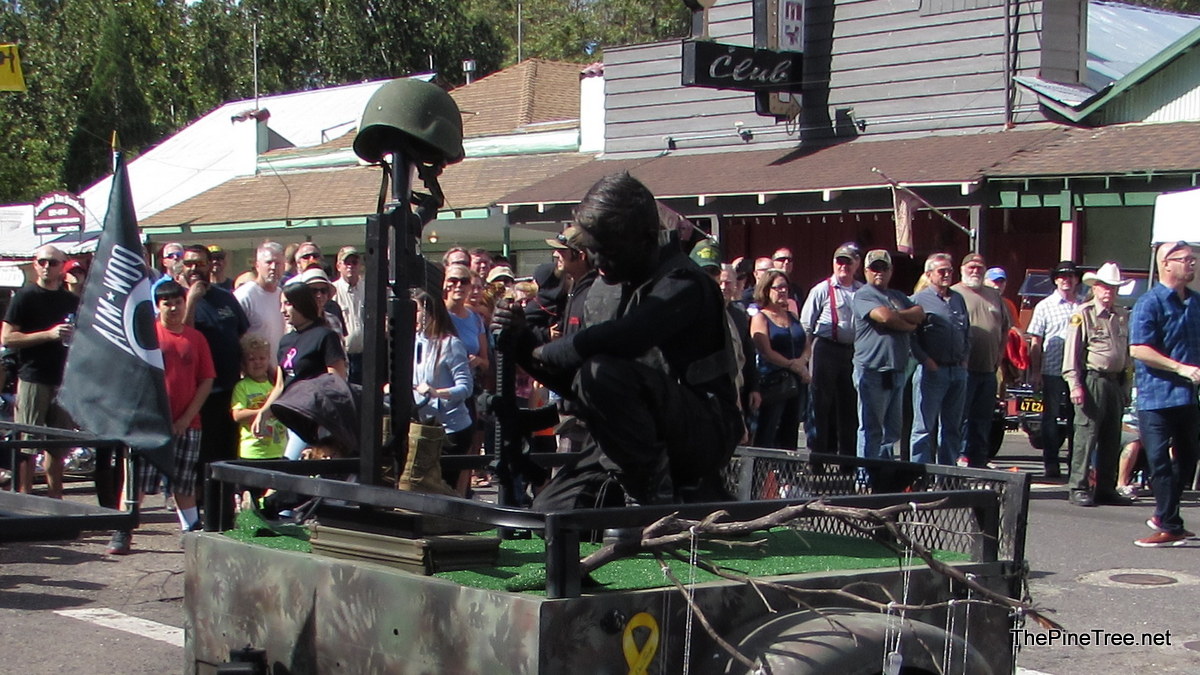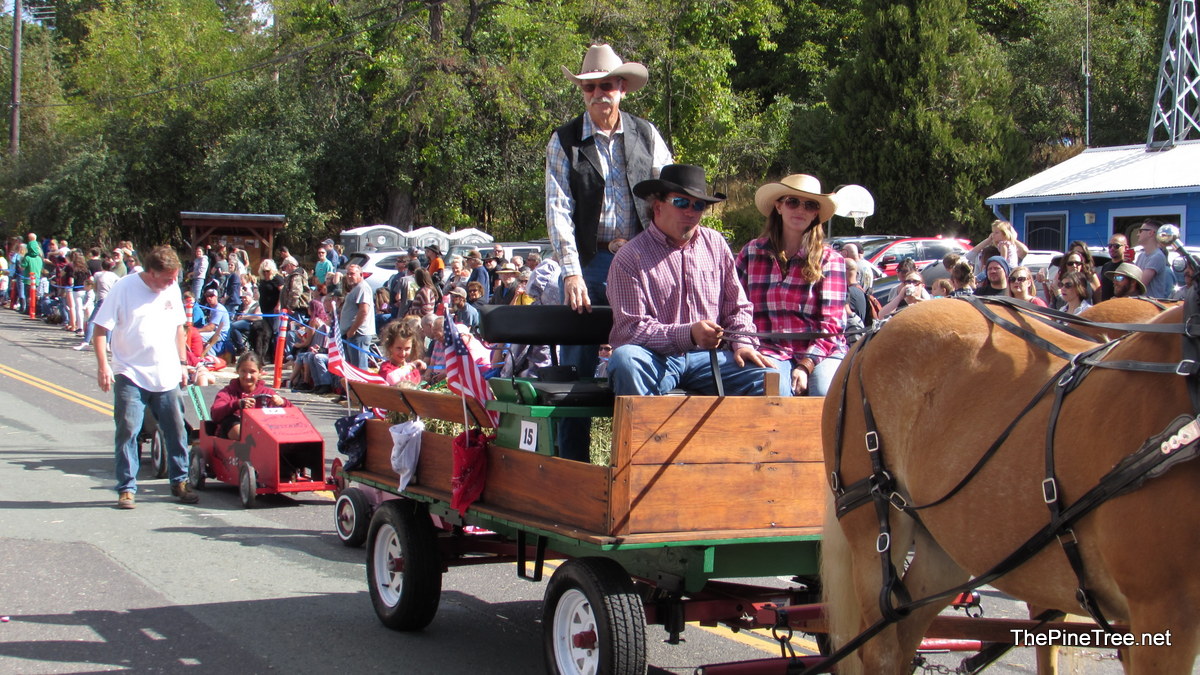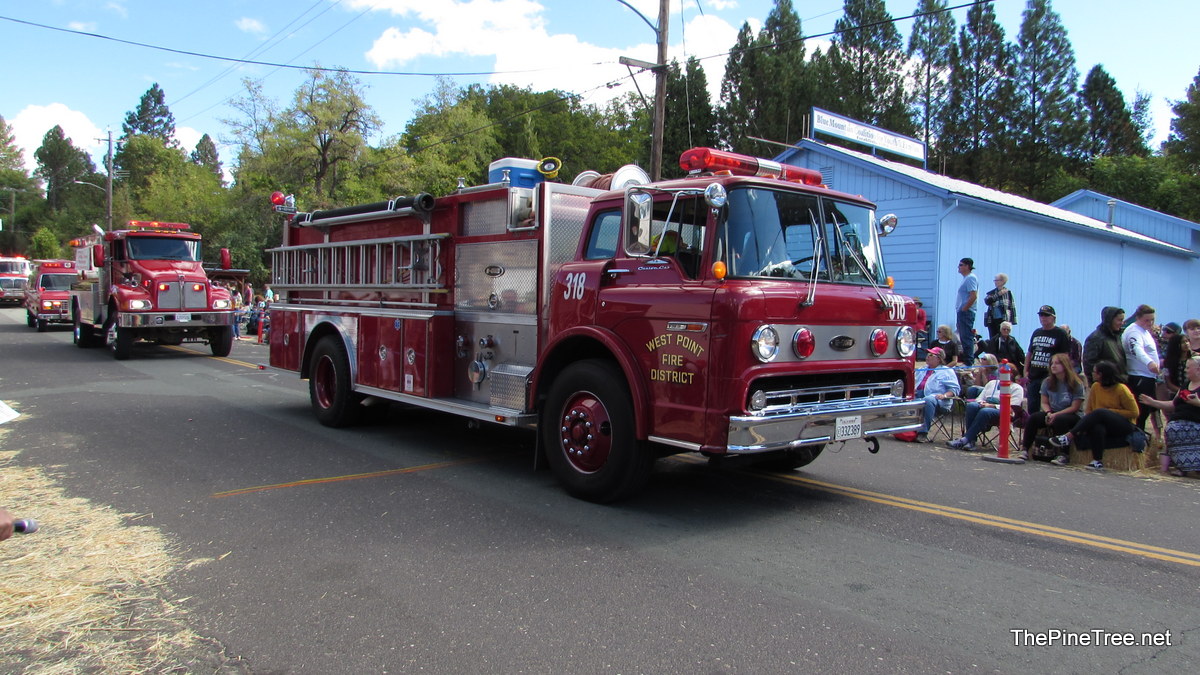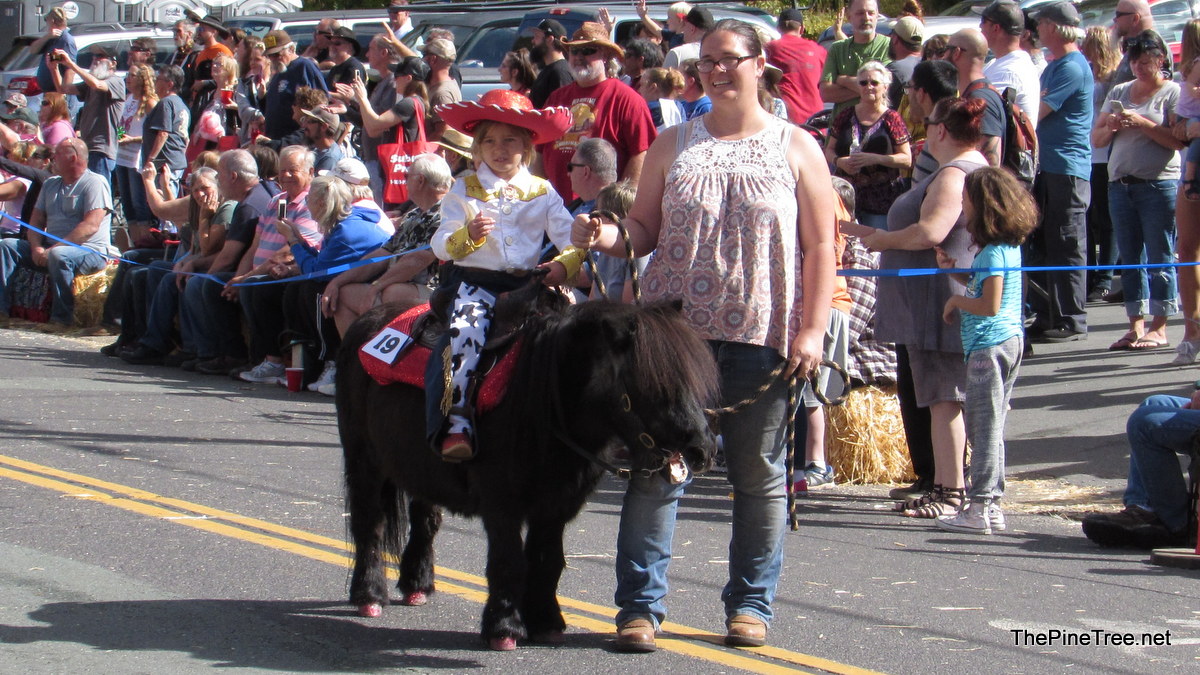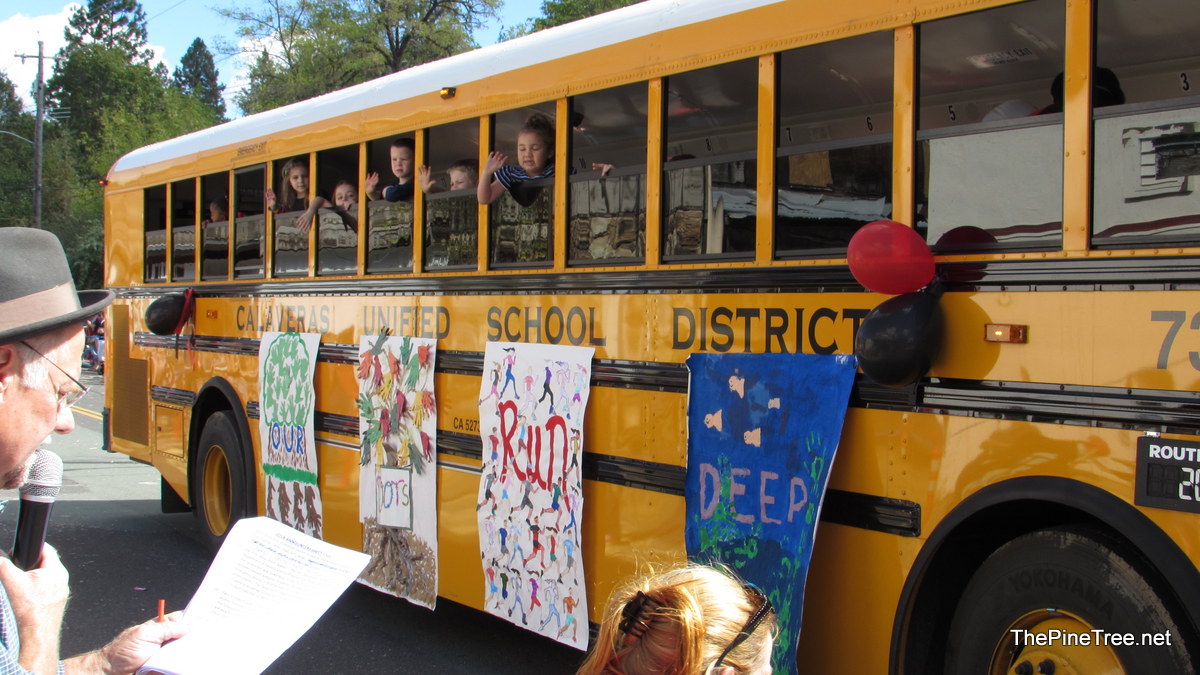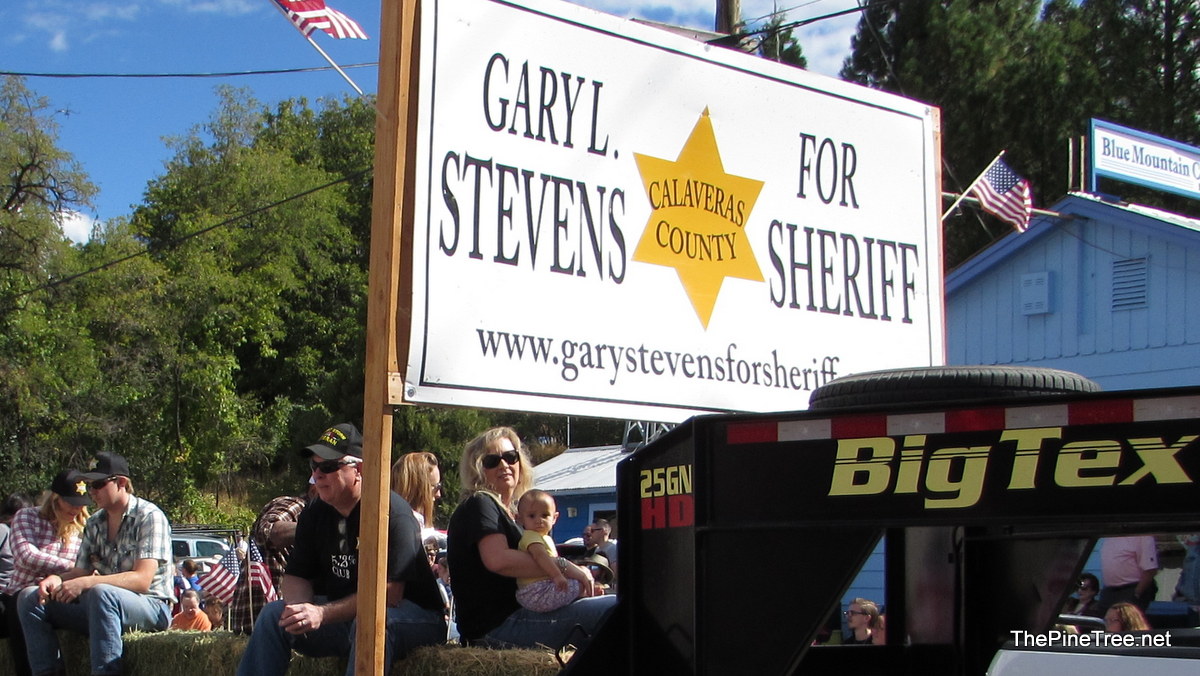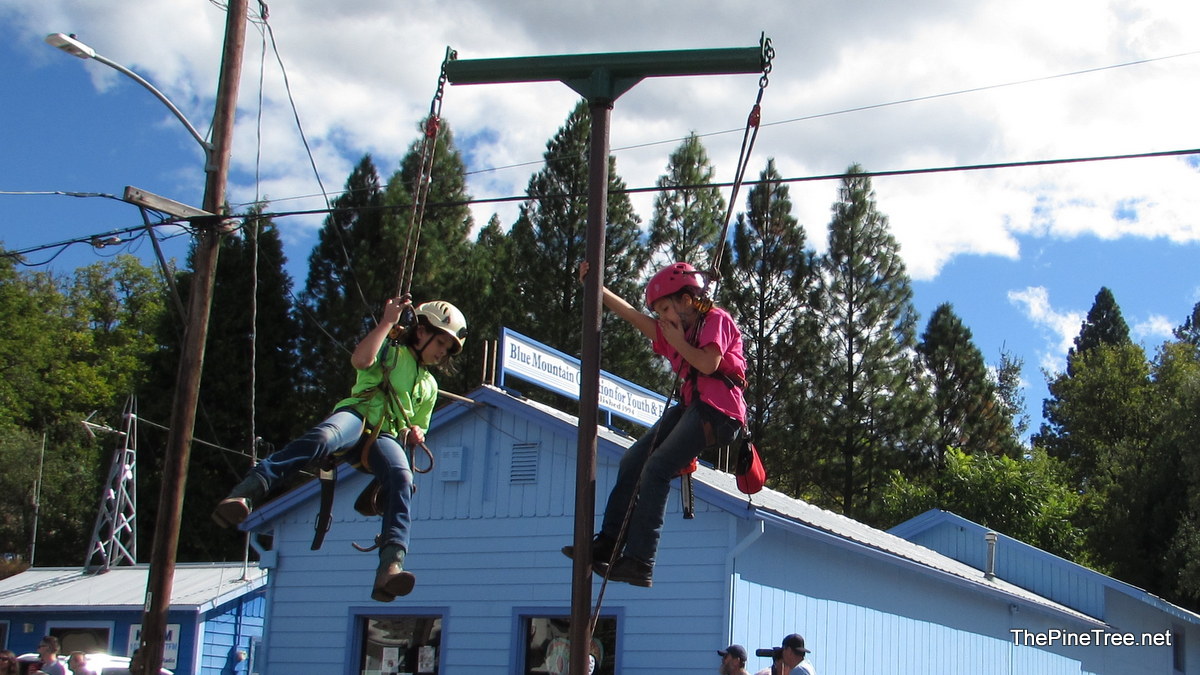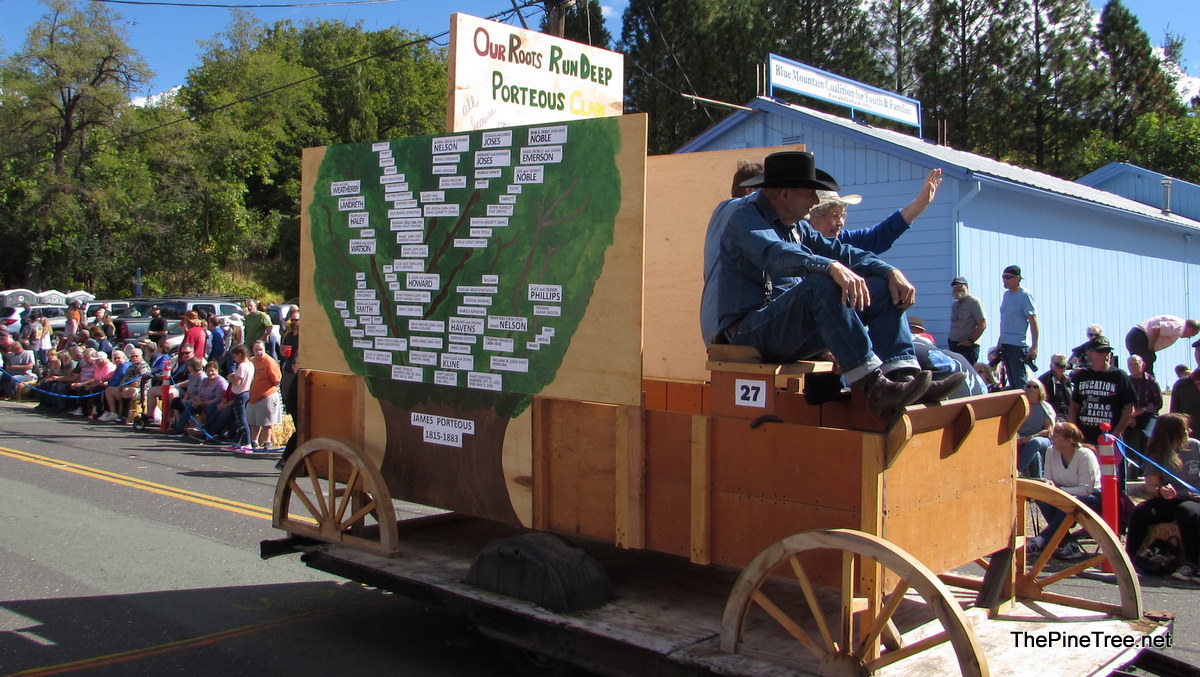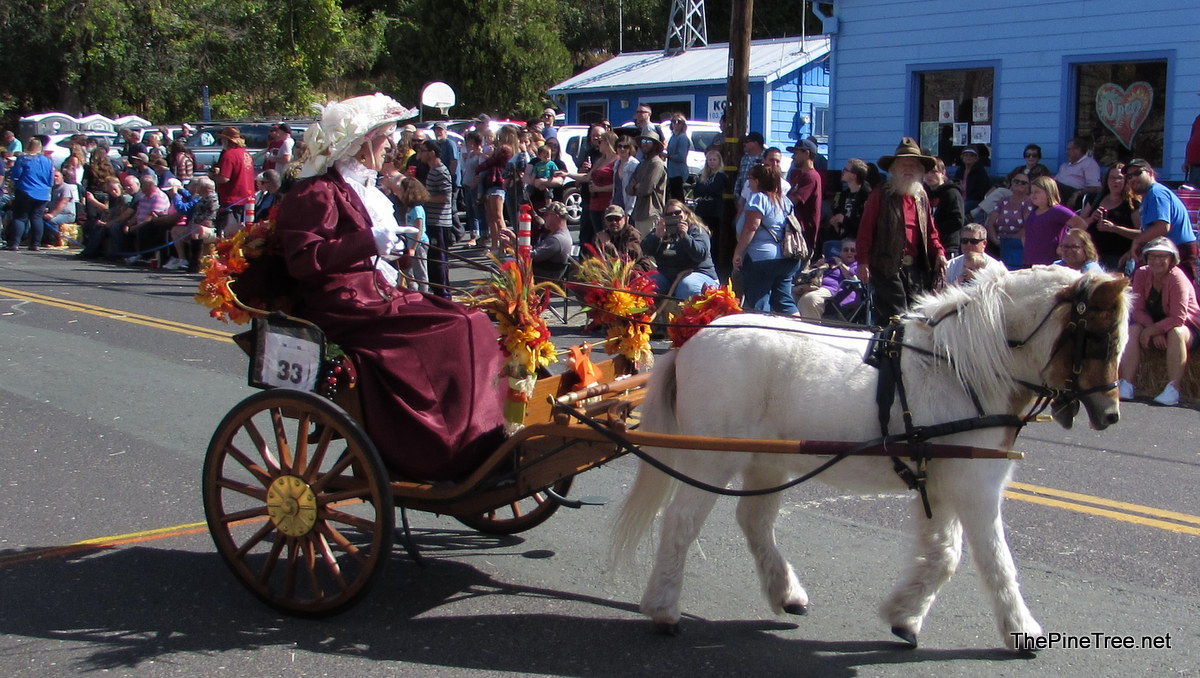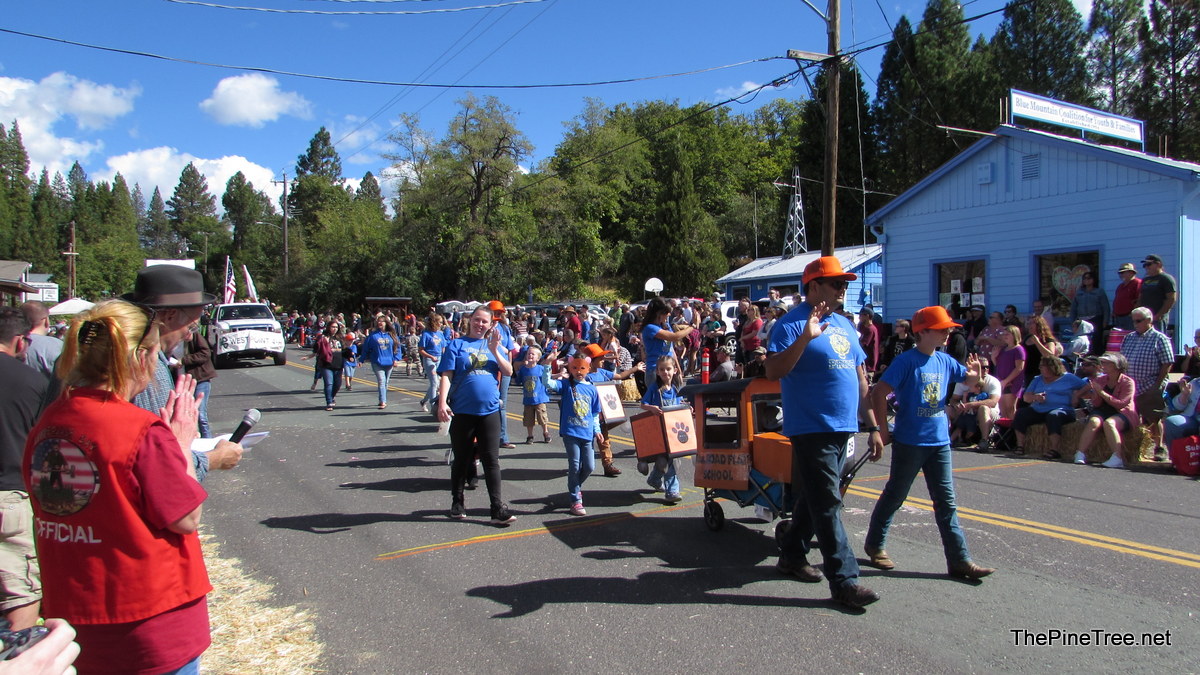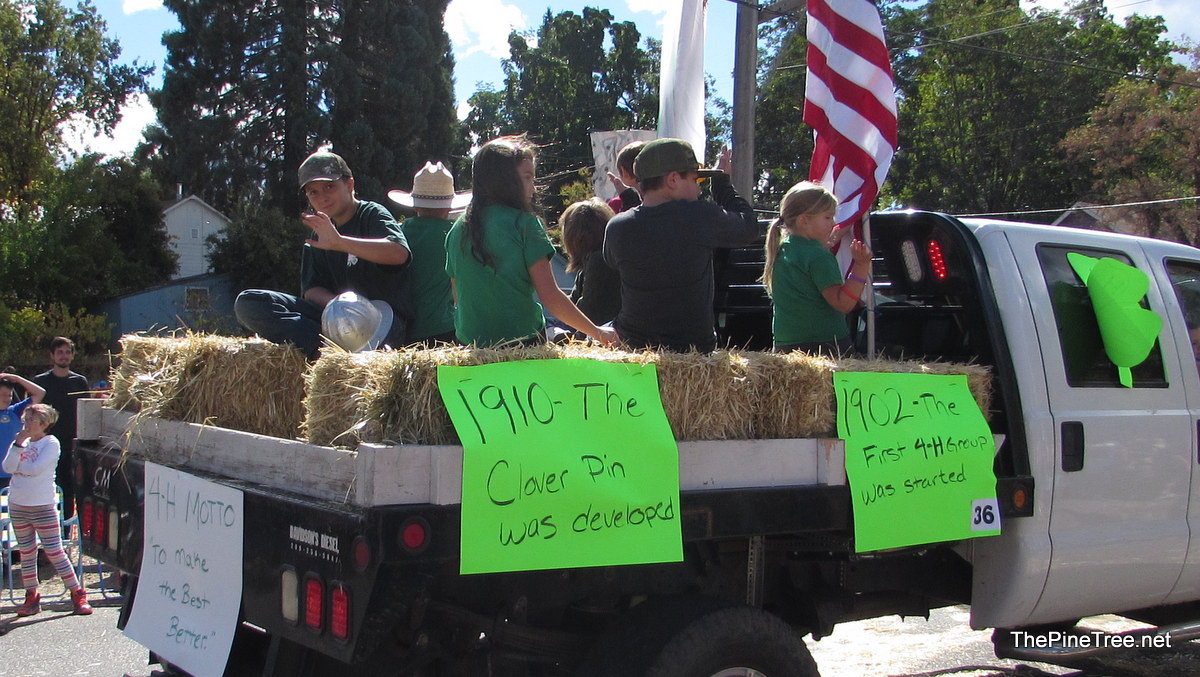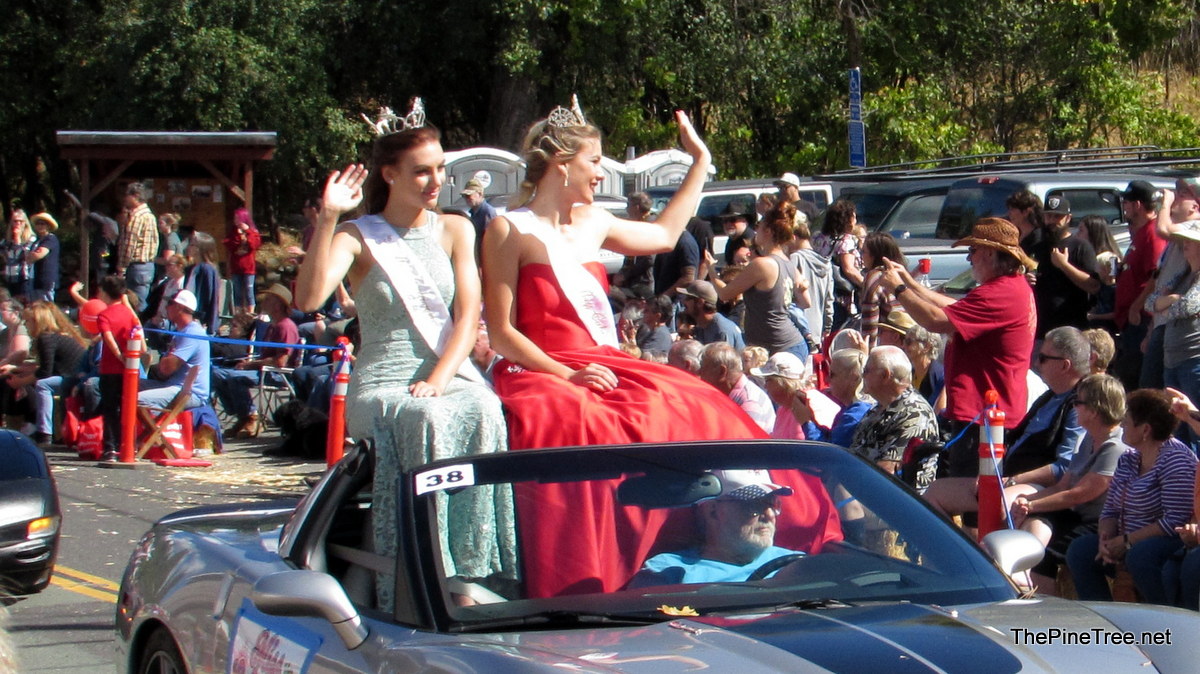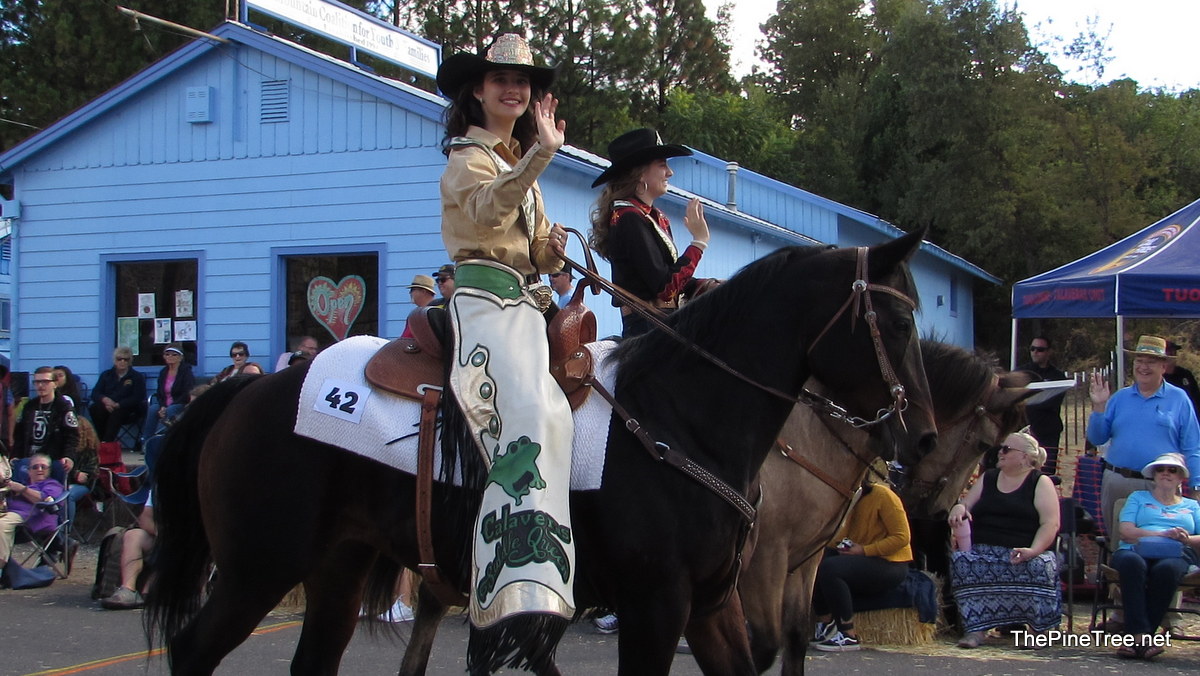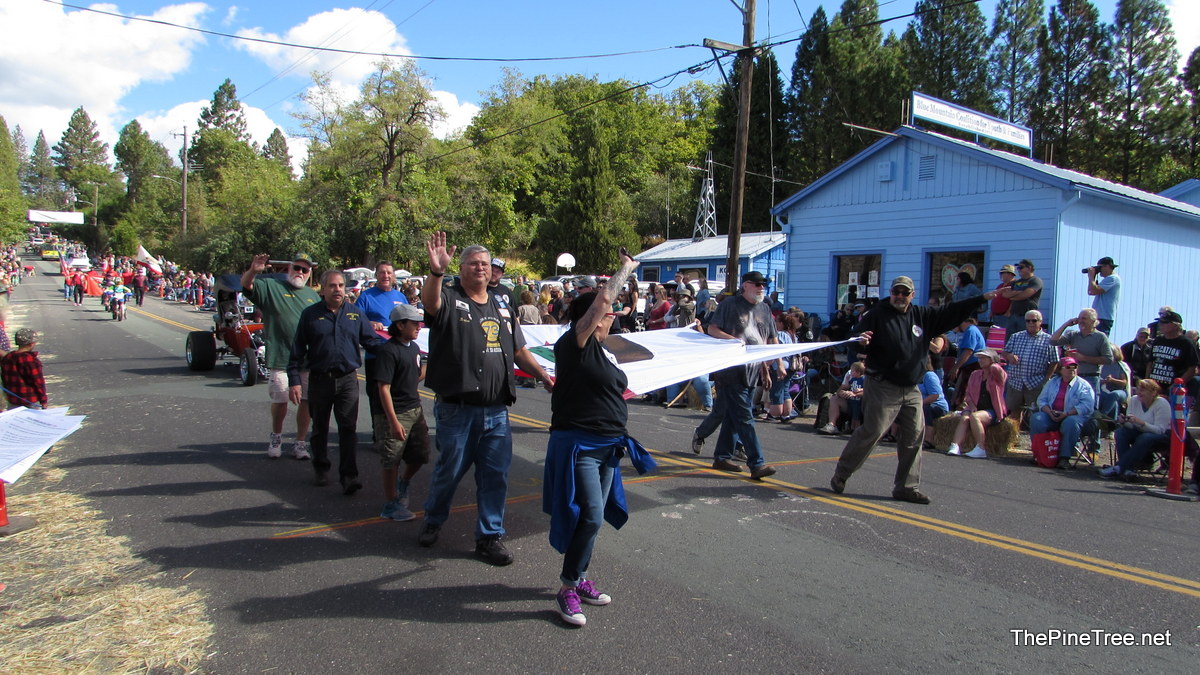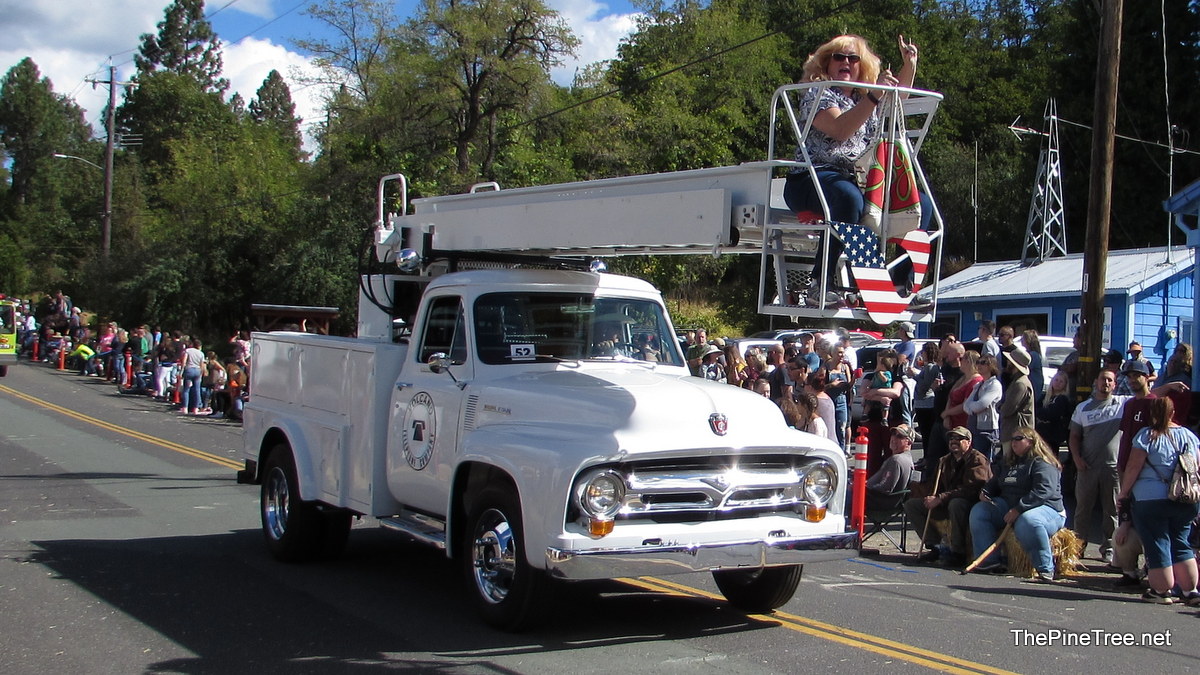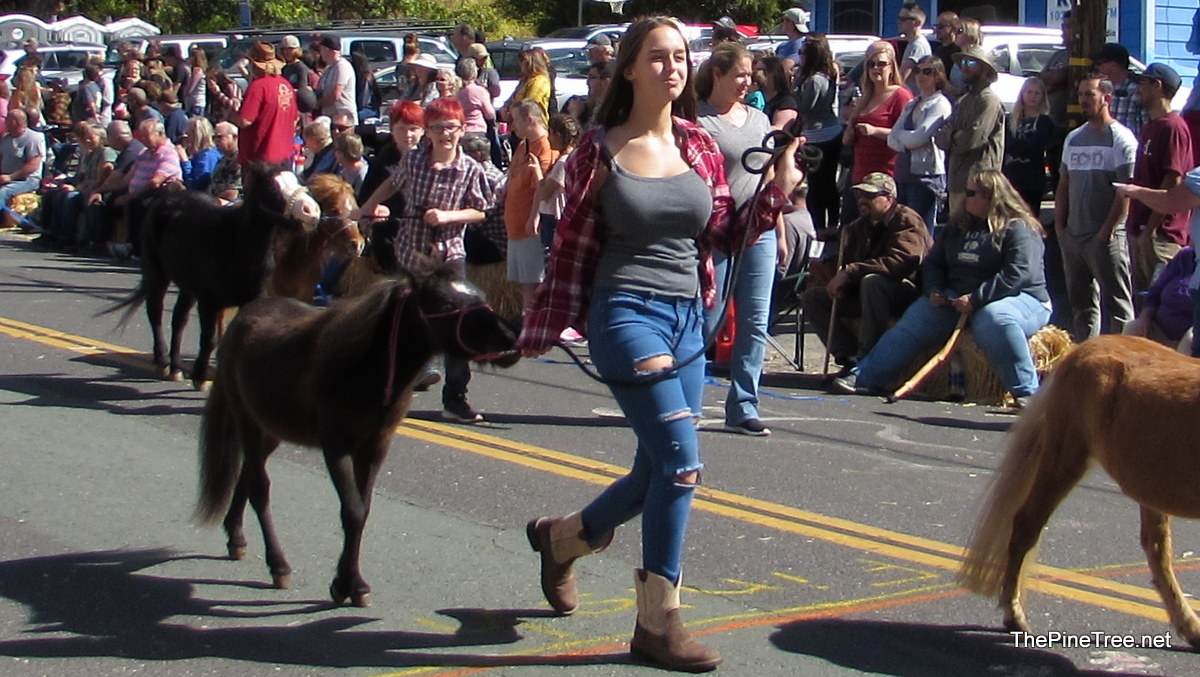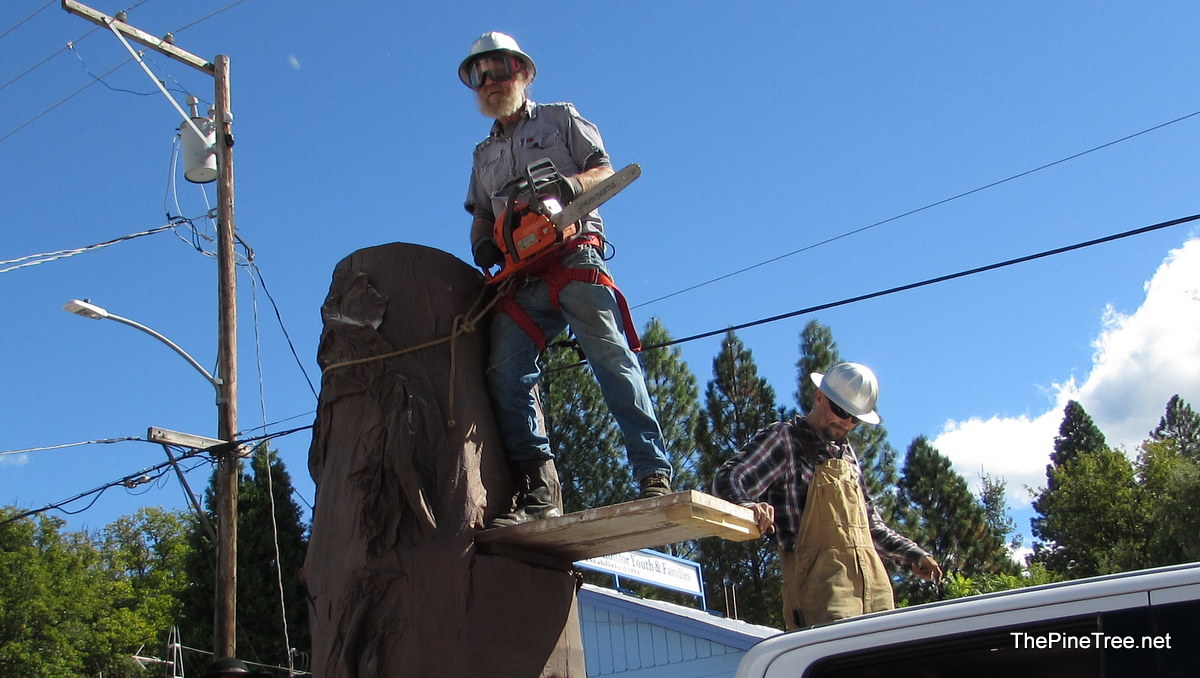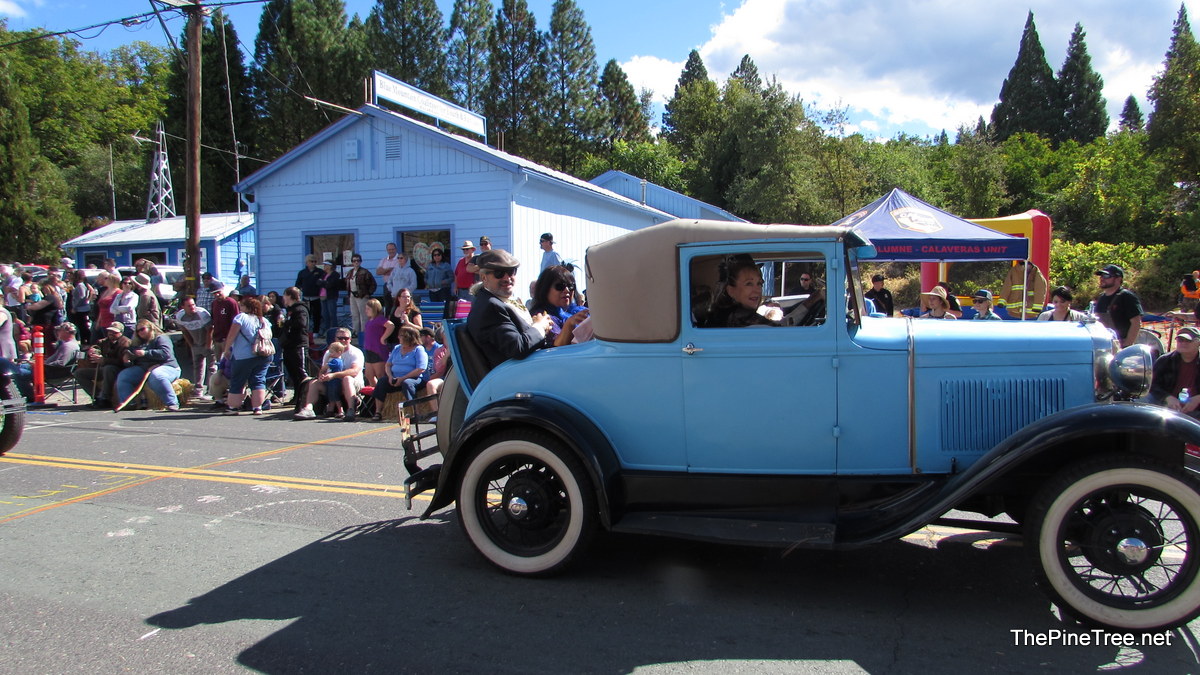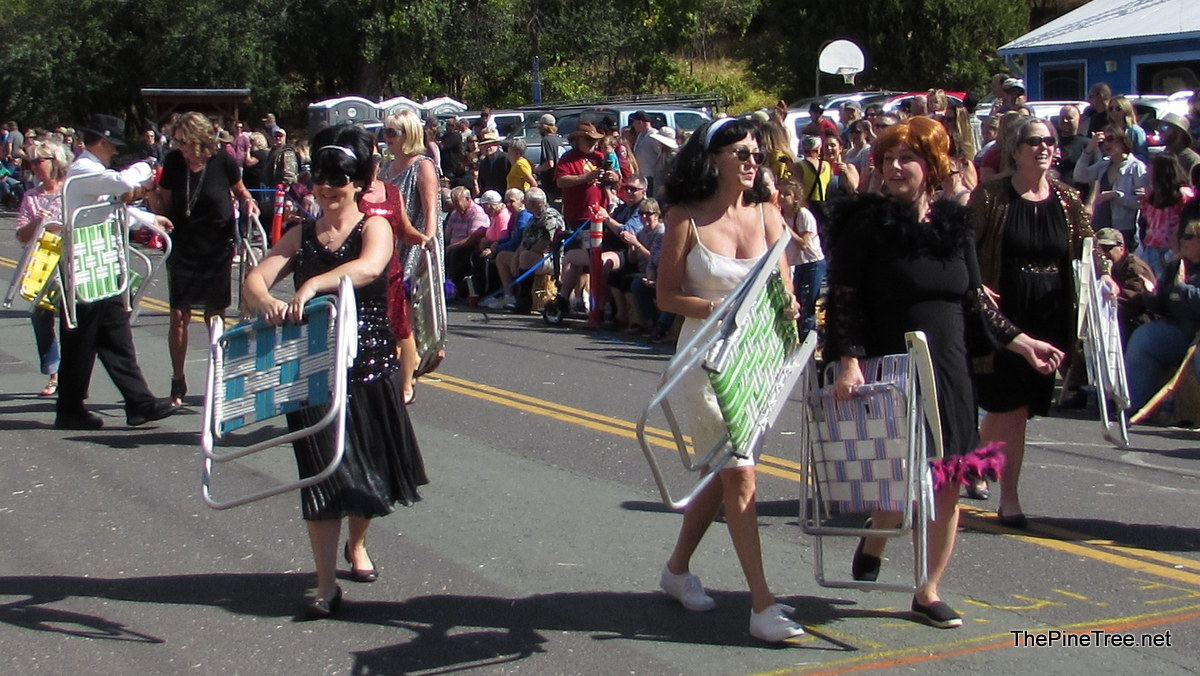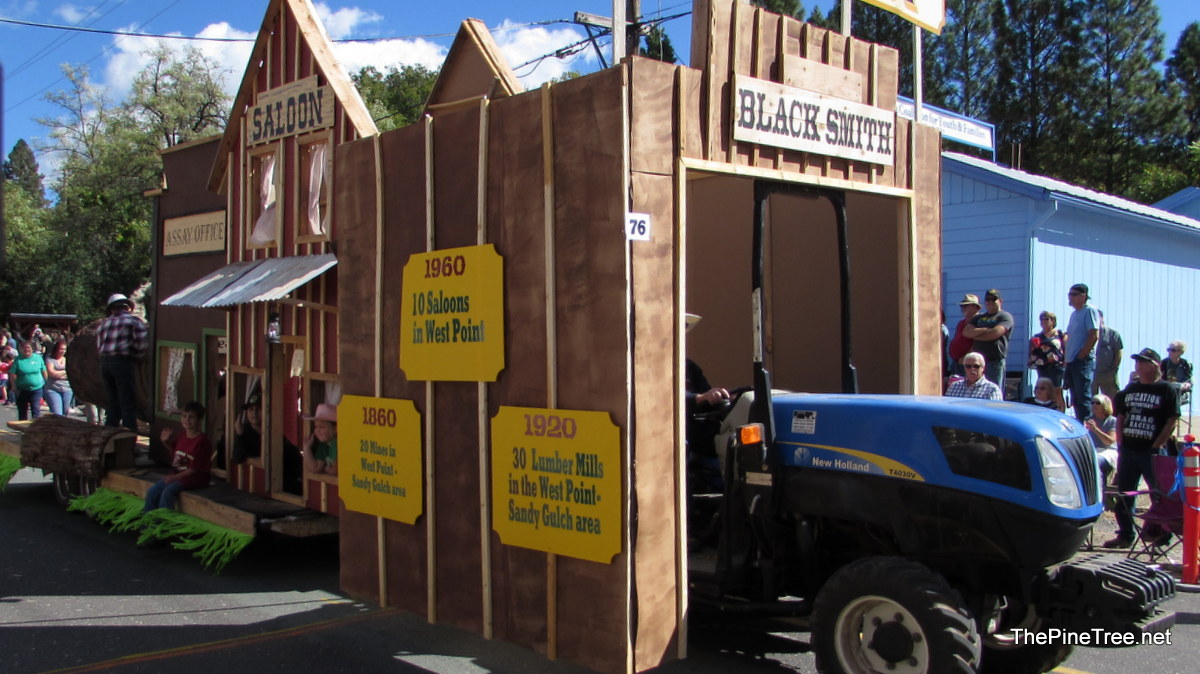 For entry forms and information for the 2022 Lumberjack Day go to: http://www.lumberjackday.info
PARADE ENTRIES 293-7657 Angel, (Including CHSA Horse entries)
BOOTH INFORMATION (209) 293-7969 Karan
CAR SHOW ENTRY (209) 293-3490 Bryce $25 for early registration $30.00 for day of.
SOAP BOX DERBY INFORMATION (209) 293-4294 Shelly Timm
QUILT SHOW (209) 293-4585, April Myers-Kleven
HORSESHOE TOURNAMENT (209)293-2207 (West Point Volunteer Fire Dept.)
LOGGING SHOW INFORMATION: Mike or Dorrie Klith (209) 293-2207. Entry forms are available on the day of event at

Logging Area open to all adults over 18 years of age.
♦ Entrants must provide your own equipment and safety gear
♦ CASH prizes to winners, awarded for each category, totaling over $5,000 in prizes.

You can begin your day with a Pancake Breakfast @ 7:30 am, at the West Point Veterans Memorial Hall, 22273 Hwy 26 near Pine St., across from the Red Community Covenant Church.

At 8:30 am the Soap Box Derby begins on Main Street. The start line and launching ramp are just above the post office. Each entrant has built their individual derby race car according to national standards, with the help of family & friends. There are timed heats for each age group and the exciting finish line into the hay bales is really the best part.

The Car & Motorcycle Show starts at 9:00 on Main St. and continues to the end of the day with a DJ announcer, hot dogs, and raffles that go all day. The Scholarship winners for Lumberjack Day King and Queen are announced on Main St at 10:00 am from the judges' stage (in front of Blue Mountain Theater). The 47th annual California State Horsemen's Association sanctioned parade begins at 11:00 am on Hwy 26 turning south onto Main St. and continues to Pine St. Be sure and check out our own Lawn Chair Brigade Drill Team. After the parade the festival really gets going as the Children's area activities open up with face painters, bounce houses, and a rock-climbing wall. This supervised area is fenced and a $5.00 fee is charged separately which includes a wristband for all day access. Across the street the local 4H group provides a free Petting Zoo with a fun Dunk Tank. The grills are fired up and the smells are alluring as you enter the festival area on Spink Road you will find many local and unusual food items for sale. There are many fine handcrafted goods, along with jewelry, t- shirts, chainsaw carvings, non-profits, and a Firehouse BBQ rib lunch. There are also adult beverages for every taste, including beer, wine, or margaritas, all of these benefit local & nonprofit organizations.

The action continues with a live logging show from 1:00pm to 5:30pm. Everyone is welcome to participate there are 16 categories, try the axe throwing contest for yourself. There will be a Horseshoe tournament at the west side of the firehouse beginning at 1:00pm. At 2:00pm the winners for the parade will be announced in the Community Garden and all trophies will be handed out at this time. This is a great place to take a break and sit down in the shade. Parking is available at two lots on Hwy 26 for a $5.00 fee. Blue Mountain Transit will provide shuttle services to downtown all day; dropping off in front of Pure Joy on Pine St.

For information schedule or entry forms visit http://lumberjackday.info.

The Lumberjack Day committee is a non-profit organization Sponsored by the West Point Boosters Club. Each year they host a KING and QUEEN scholarship Contest, raising funds for all High School students planning on continuing education either college, university, or trade school. The scholarship program is open to all students living in the West Point Wilseyville area over the age of 16 yrs. Please buy a $1.00 ticket, the entire amount will go to that student for their college or trade education. Leading up to Lumberjack Day the students have, car washes, bake sales and other fundraisers. Please support their continuing education.

The West Point Boosters-Lumberjack committee meets every 2nd Tuesday at the West Point Veterans Memorial Hall at 22273 Hwy 26, in West Point, California, 5:30 pm. The committee hosts an annual Crab Feed Fundraiser every January.
DONATIONS to the Lumberjack Day Committee and scholarship fund are welcome any time of year.

Lumberjack Day mailings or forms:
Lumberjack Day Committee, P. O. Box 806
West Point, Ca 95255. For Information 209-293-7135

47th Annual Lumberjack Day - Sample Schedule
Parking lots are on Hwy 26, across from Ace, behind Dollar General, the fee is $5.00 and benefits Calaveras HS FFA Handicap parking is accessible in the from 9:30 to 10:00 in front of Blue Mt. Coalition for Youth and Families Center. A courtesy shuttle from parking lots to Pure Joy on Pine St will run all day.

7:30 am Lumberjack Breakfast
Lumberjack Day Breakfast at the American Legion Auxiliary Hall across from the Red Church.

8:30 am Soap Box Derby
Soap Box Derby on Main Street. Course begins by the Pizza Parlor.

9:00 am Car and Motorcycle Show
Car and Motorcycle show on Main Street.

9:00 am Booths Open
All Booths are open including the Covenant Church Ladies Missionary Pie Booth.

9:30 am - Lumberjack King and Queen Announcement
Lumberjack Day Queen and King announced at the Judges stand.

10:30 am King and Queen Announcement
Announce the King and Queen of Lumberjack day at the Judges stage in front of Blue Mountain Theater, Main St.

11:00 am 47th Annual CHSA, Lumberjack Day Parade
Parade commences, a Calif State Horseman's Assn. sanctioned event. Parade begins at the top of Main street and Hwy 26 continues down main and turns left on Pine St back to Hwy 26.

12:00 noon Childrens' Area Opens
(Opening time approximate - after the parade) The Children's area on Main street opens with a full day of bounce house, slide, rock climbing wall, and face painters. Admission is a wristband of $5.00.

12:00 noon Petting Zoo, Quilt Show, and other attractions open
(Opening time approximate - after the parade) Petting Zoo, Quilt Show and all Lumberjack Day activities open.

12:00 noon Live Music by Triple Threat
Live Music by TBA, at the Community Garden Stage in the shade .

1:00 pm Logging Show
The Logging show begins in the festival area. Signups are taken all morning. You may enter that day please provide your own safety equipment, goggles, gloves, etc. Overall there are more than $5000 in cash prizes awarded in 16 different categories.

1:00 pm Horseshoe Tournament
Horseshoe Tournament - over on the West side of the fire house heading towards cemetery lane. Everyone is welcome to participate.

2:00 pm Parade Award Ceremony
Awards Ceremony for all parade entries takes place at the BMCYF Community Garden Stage.

3:00 pm Raffle Award Winners Announced
Raffle Winners Announced from the Logging Show and Lions Club.

5:00 pm the 47th Lumberjack Day is officially closed.
Official end of Lumberjack Day, The logging show may still be finishing up a few competitions.

Covid Response
All COVID recommendations will be followed.

Event Transportation
Blue Mountain Transit shuttle will travel all day between the Parking lot near Dollar General down to Main and Pine St. in front of Pure Joy.
---
07:00 AM - 05:00 PM
10/01/2022