Coming Soon...
Thursday, Mar 23
All Day
New Artwork Displayed at the Arts of Bear Valley Window Gallery in Arnold
10:00 AM
Master Your Cross Country Skiing Skills at Bear Valley Adventure Company
Friday, Mar 24
All Day
New Artwork Displayed at the Arts of Bear Valley Window Gallery in Arnold
Saturday, Mar 25
All Day
New Artwork Displayed at the Arts of Bear Valley Window Gallery in Arnold
07:00 PM
Saturday Night Live Music!
Sunday, Mar 26
All Day
Our Sunday Edition with Local Features, Local Specials & More Every Sunday All Day Long!
All Day
New Artwork Displayed at the Arts of Bear Valley Window Gallery in Arnold
10:00 AM
Master Your Cross Country Skiing Skills at Bear Valley Adventure Company
Monday, Mar 27
All Day
New Artwork Displayed at the Arts of Bear Valley Window Gallery in Arnold
Tuesday, Mar 28
All Day
New Artwork Displayed at the Arts of Bear Valley Window Gallery in Arnold
05:30 PM
Ebbetts Pass Town Hall Meeting-Tuesday March 28th at 5:30 p.m.
Wednesday, Mar 29
All Day
New Artwork Displayed at the Arts of Bear Valley Window Gallery in Arnold
Thursday, Mar 30
All Day
New Artwork Displayed at the Arts of Bear Valley Window Gallery in Arnold
10:00 AM
Master Your Cross Country Skiing Skills at Bear Valley Adventure Company
06:00 PM
Wino Bingo Night at The Game Room
Friday, Mar 31
All Day
New Artwork Displayed at the Arts of Bear Valley Window Gallery in Arnold
Saturday, Apr 1
05:00 PM
Get Your Tickets Now for the Calaveras Chamber's Annual Awards Dinner
Sunday, Apr 2
All Day
Our Sunday Edition with Local Features, Local Specials & More Every Sunday All Day Long!
10:00 AM
Master Your Cross Country Skiing Skills at Bear Valley Adventure Company
Calendar
World Pro Ski Tour Coming to Bear Valley Resort February 10, 11 & 12! Don't Miss It!
Bear Valley, CA. - The World Pro Ski Tour (WPST) has chosen Skyline Bear Valley Resort for their only California Tour stop. Four races (2 mens' and 2 womens') will be held February 11 and 12, 2023 and attracts skiers from 15 countries including former and current NCAA, World Cup and Olympic athletes. Dual Slalom and Dual Giant Slalom Races for both men and women award $500,000 in prize money though the course of the WPST season.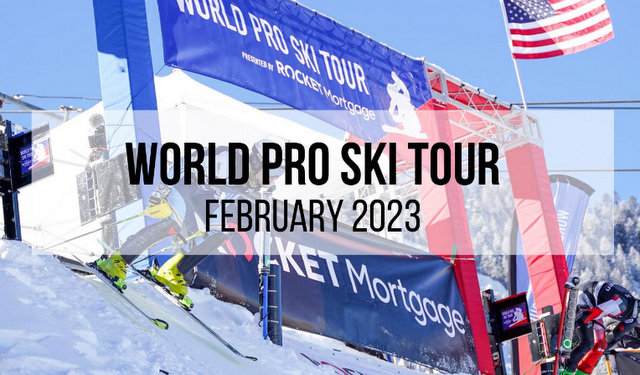 A World Pro Ski Tour Overview & Bear Valley Pro Ski Racing History Video is Above!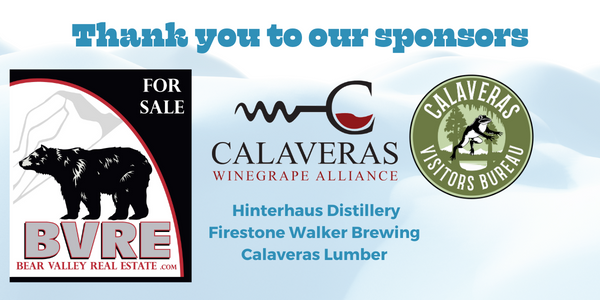 The mountain crew at Bear Valley is building two racecourses on a run known as Feather Duster. Creating a world class race run begins months ahead of the race. Bear Valley crews are already trimming foliage, grooming, and making snow. Snowcats will coax the snow into rolls and jumps that shape the terrain and make downhill races so difficult. This landscaping also requires Forest Service approval and under their watchful eye, the runs will be carefully tended all the way to race weekend.

Bear Valley has not hosted a professional ski race in decades. In the late 1960s and 70s, the mountain was well known for its celebrity Pro/Ams, some put on by movie legend Lloyd Bridges.

"When we saw Bear Valley this summer, we were blown away by the vertical runs, the 360 views at the top and the professionalism of the staff," commented Jon J. Franklin, CEO of the WPST. "We are so excited to be back at Bear Valley which was always a highlight of the venues on the historic Pro Tour."

The World Pro Ski Tour is broadcast on CBS Sports, FloLive.TV, FacebookLive and more, while a syndicated docuseries "Life In Between the Gates," airs on NBC Sports, Amazon Prime, OutsideTv, AT&T Sports and more.

Martin Huberty of the Calaveras Chamber of Commerce and the Calaveras Visitors Bureau said, "It is hugely exciting that Bear Valley will once again be hosting a world class event. The amount of national and international media exposure the Highway 4 corridor will receive is priceless. We look forward to hosting the athletes, spectators, and support staff with whatever they need; this is a win/win for all involved."

The resort will be open for skiing and spectators. Sponsorship and volunteer opportunities are available.  Visit bearvalley.com to get the latest information.

###

Skyline Bear Valley Resort and Lodge is located in California on scenic Highway 4 in the Central Sierra Nevada Mountains, 3 hours from the San Francisco Bay Area and Sacramento. Bear Valley Resort and Lodge operate under special use permit of the National Forestry Service.

About the World Pro Ski Tour
The World Pro Ski Tour is a nationwide tour of events for men and women where professional skiers race side-by-side in a single elimination format. Prize money and an overall World Pro Ski Tour title attract Olympians and professional skiers from around the world. On-site spectators and TV viewers can watch all stops on the Tour in an exciting and easy to understand format. More information on the World Pro Ski Tour and all its partners can be found at http://worldproskitour.com
---
02/10/2023 to 02/12/2023
All Day Event