Entertainment
---
Announcements
2022 Music in the Parks Presents The Black Irish Band Tonight at Utica Park
Posted by: thepinetree on 06/29/2022 03:18 PM
Angels Camp, CA...2022 Music in the Parks Presents The Black Irish Band Tonight at Utica Park. June 29, 6:30 p.m. to 8:00 p.m. When you take Celtic, Spanish, and Italian Music, and mix it up, you get the true nature of the Black Irish Band.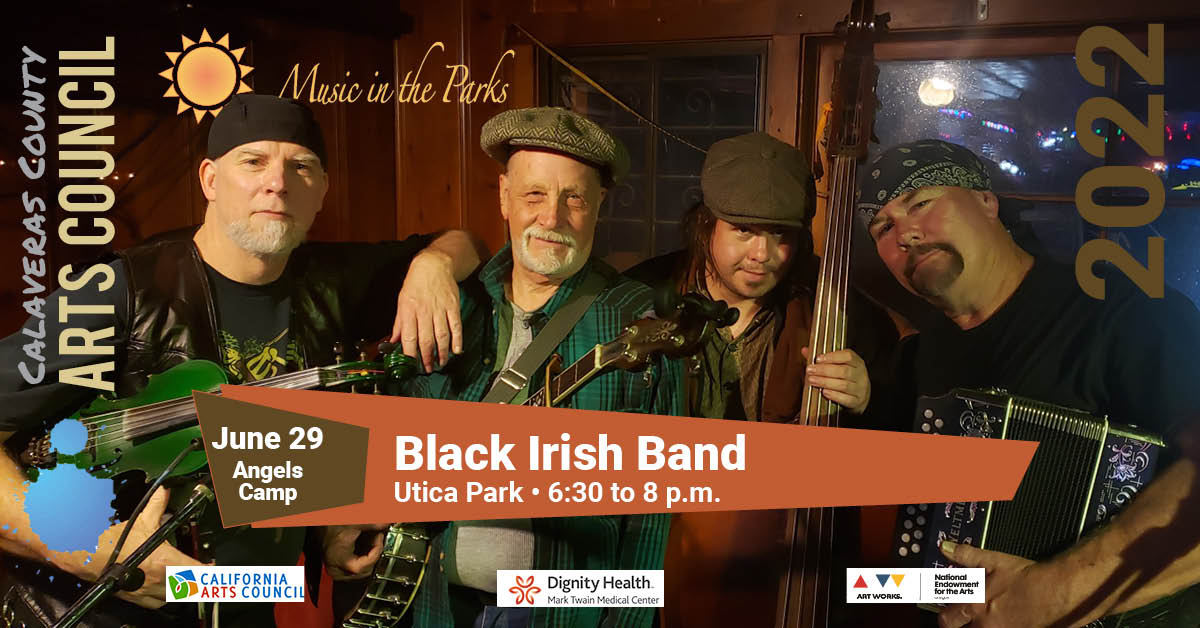 Read More | 18 Comments
The Firecracker Mile Returns Better Than Ever After Covid Slumber! Register Today!
Posted by: thepinetree on 06/29/2022 07:00 AM
Arnold, CA...Six Days from race day (July 2, 2022)! We're putting everything in order and we hope you will join us in this fun race to celebrate Independence Day! Register at https://ultrasignup.com/register.aspx?did=94836 Once an Arnold Independence Day Parade tradition, the Firecracker Mile is a mile race that kicks off the Independence Day parade, beginning at the Arnold Byway and ending at Cedar Center. It's a great way to participate in the parade if you're not already on a float, and we hope you'll join us as we promote fitness and raise money for Hazel Fischer Elementary Parents Club.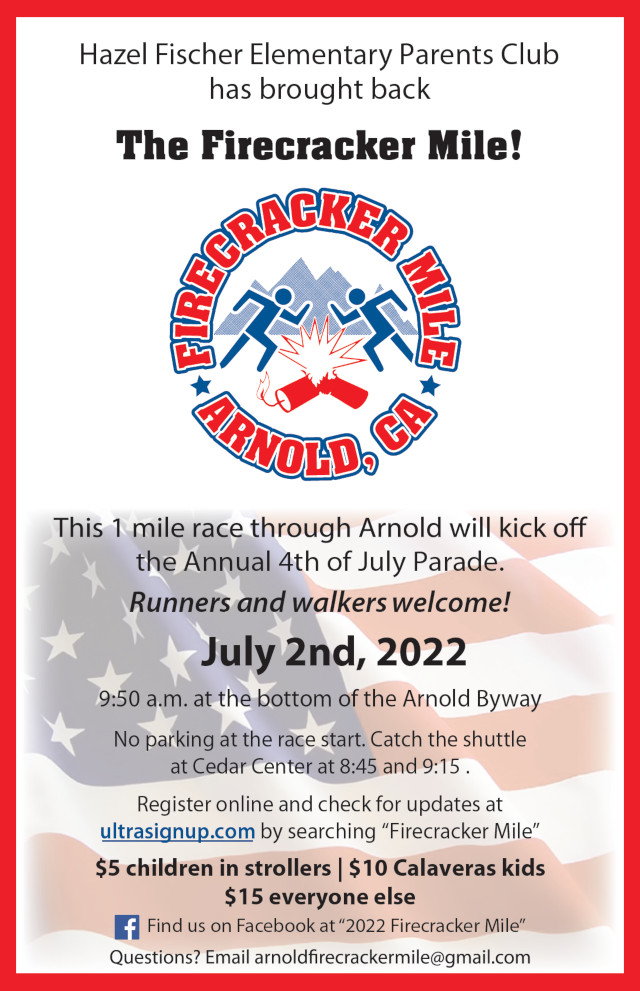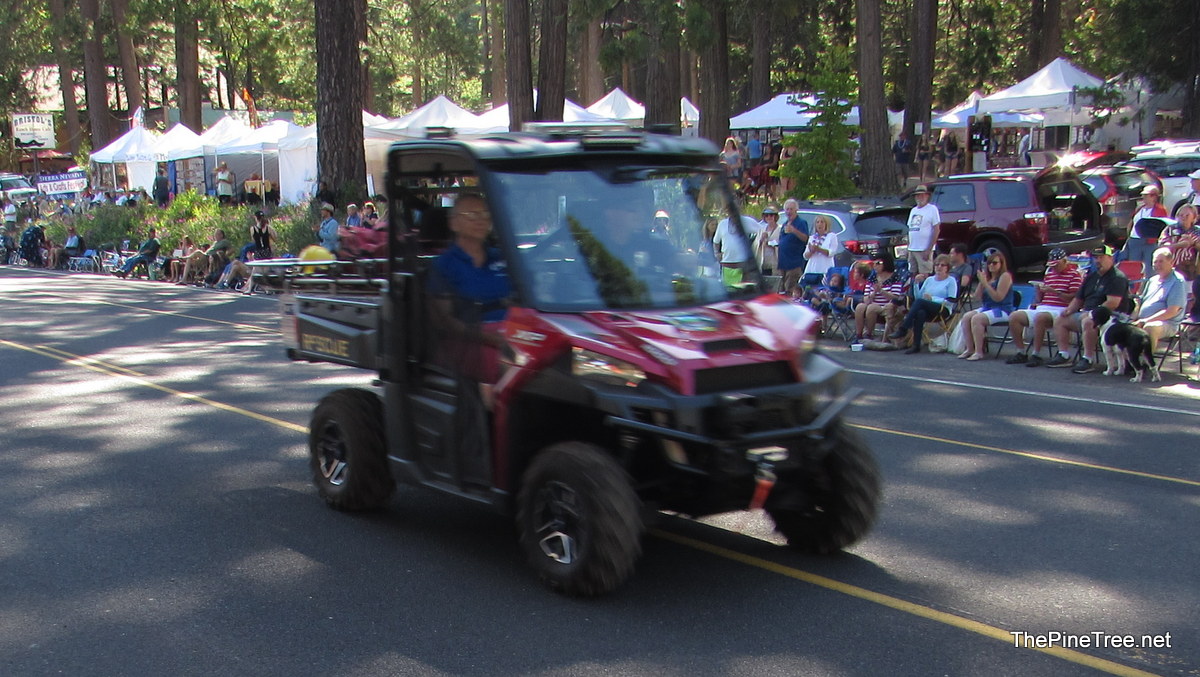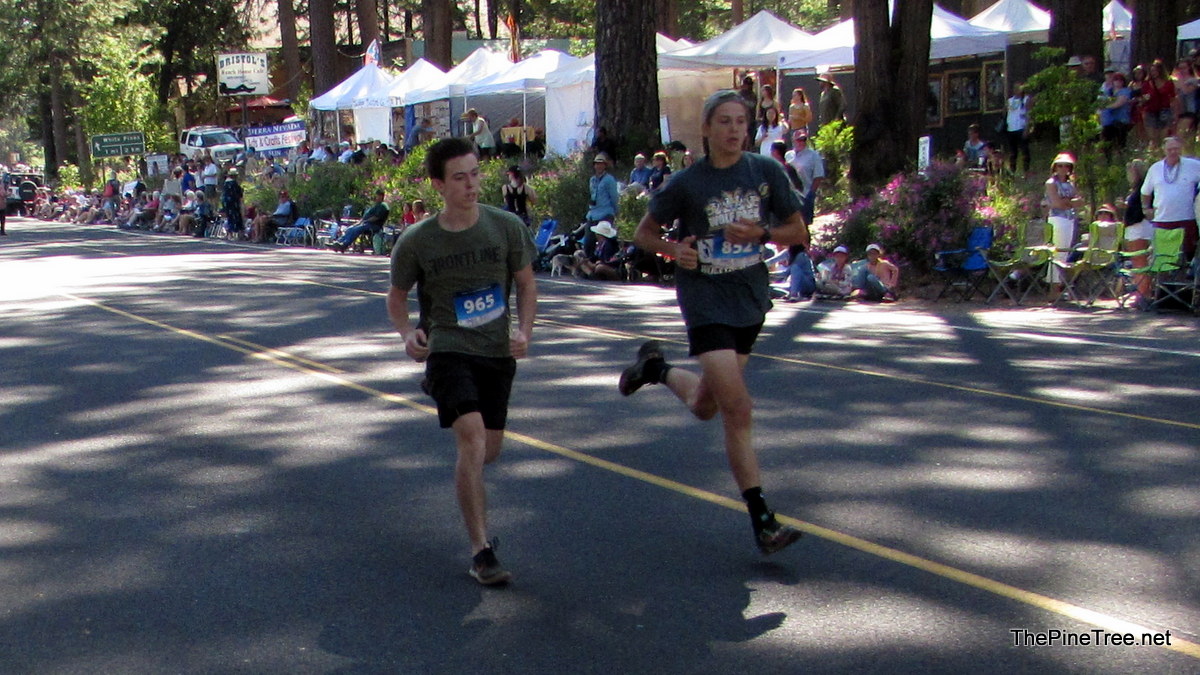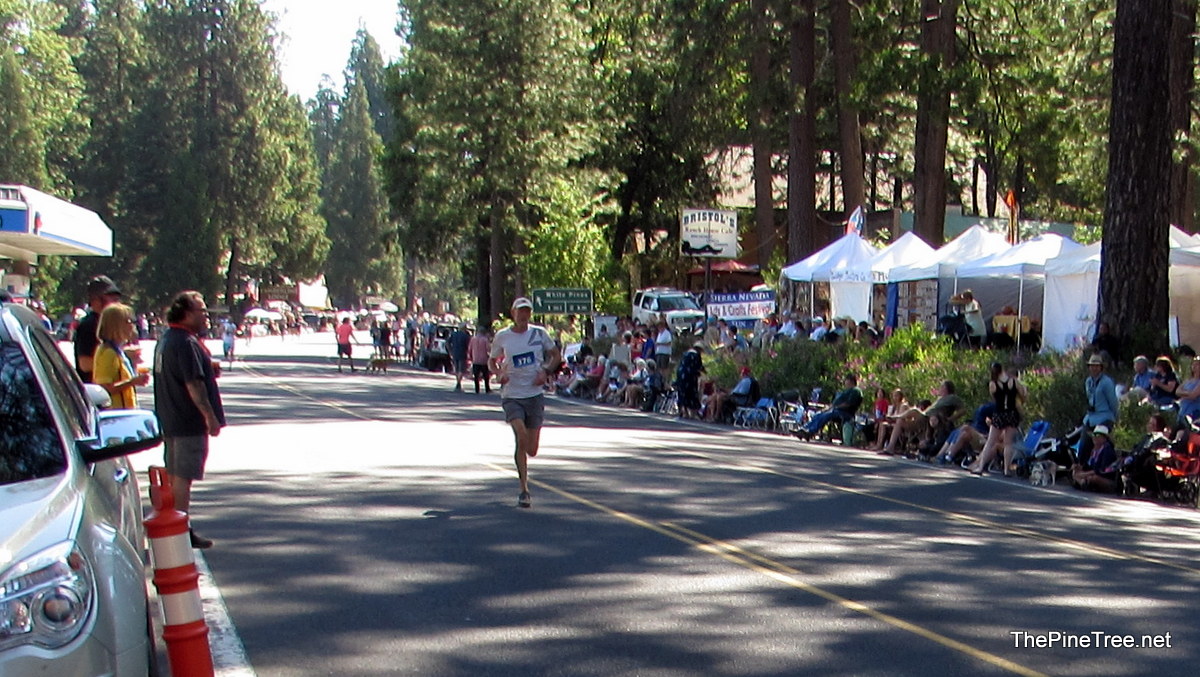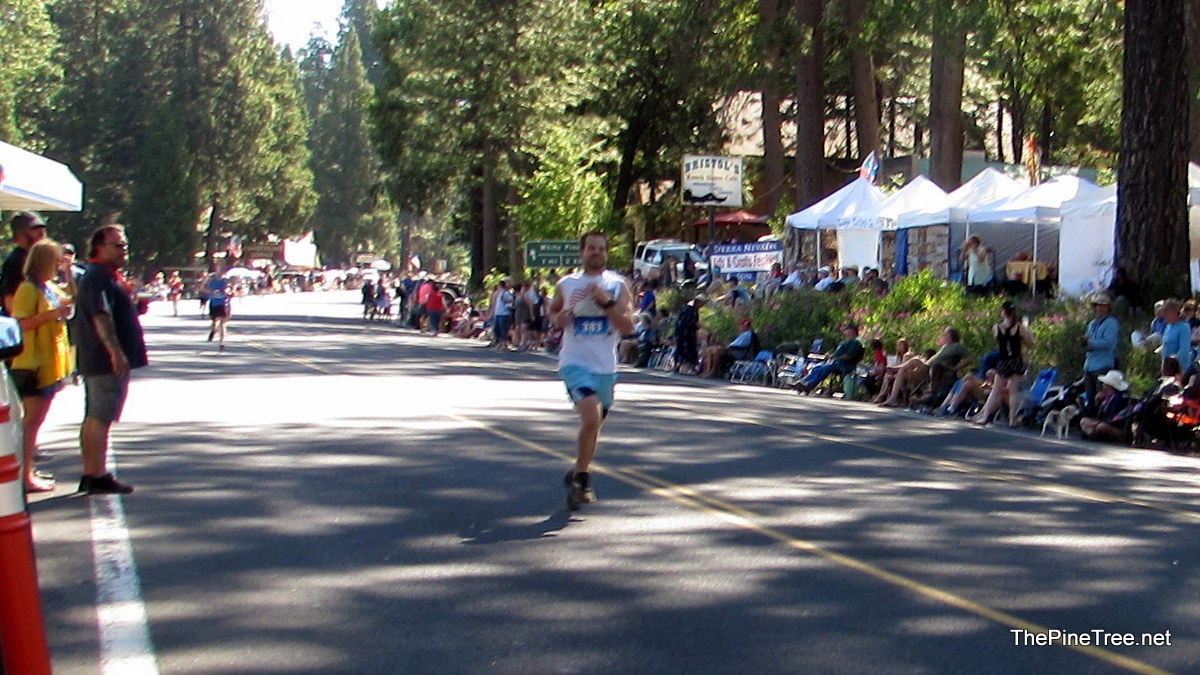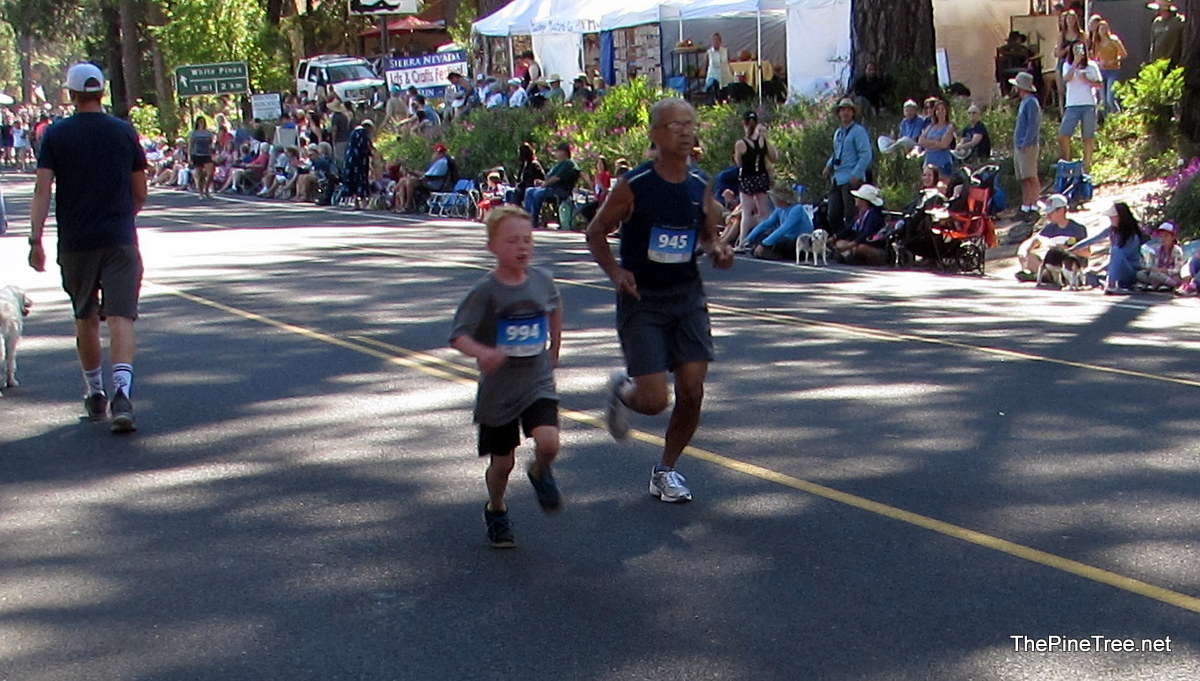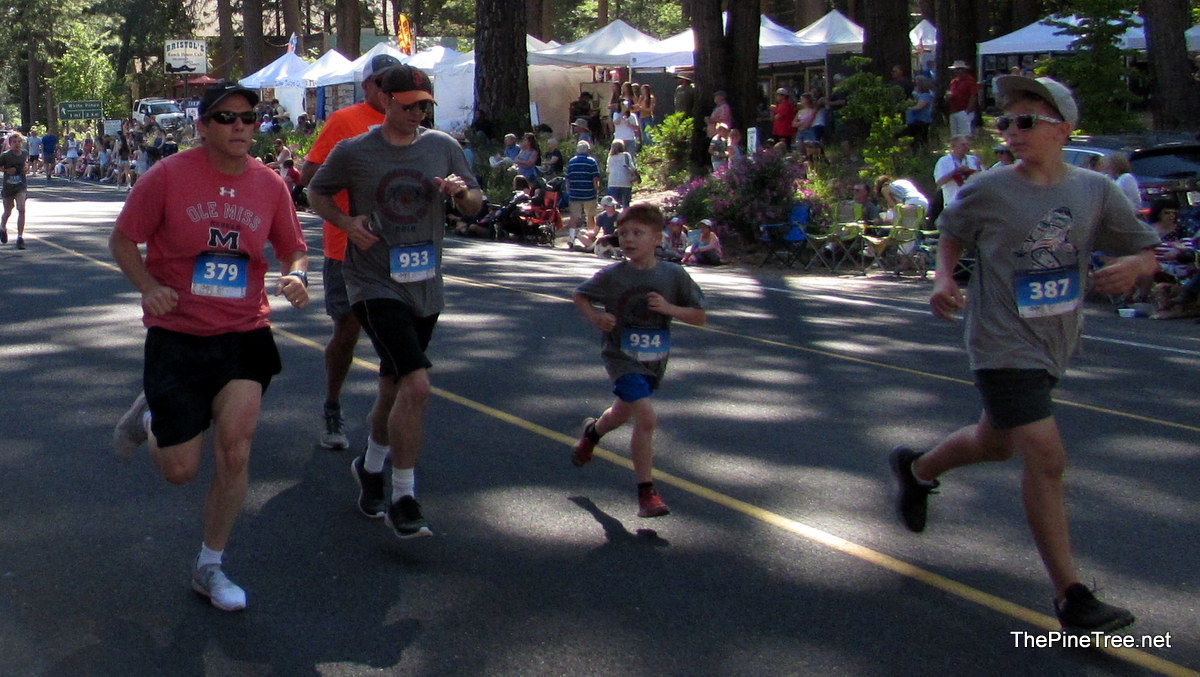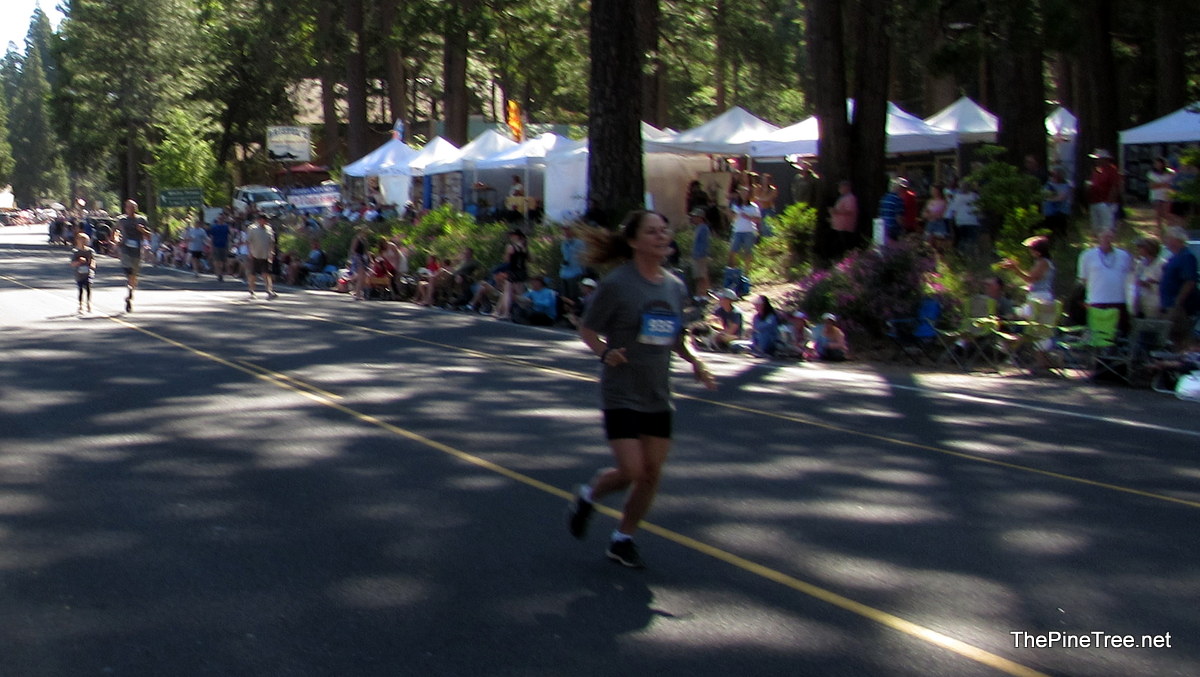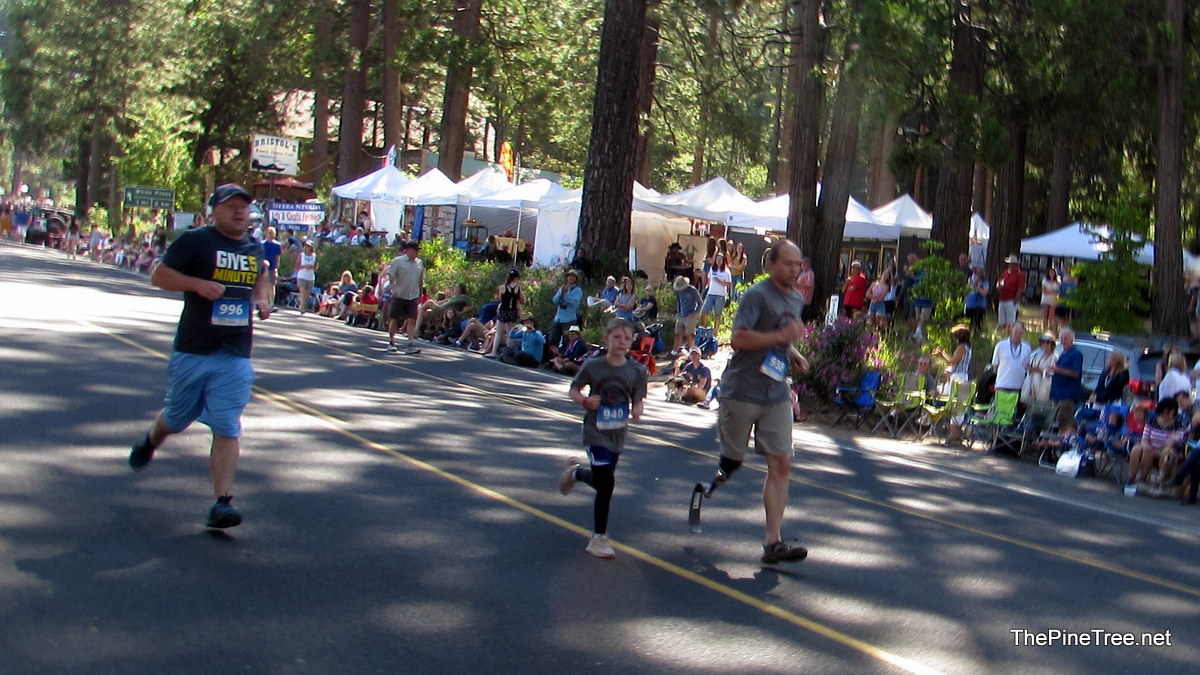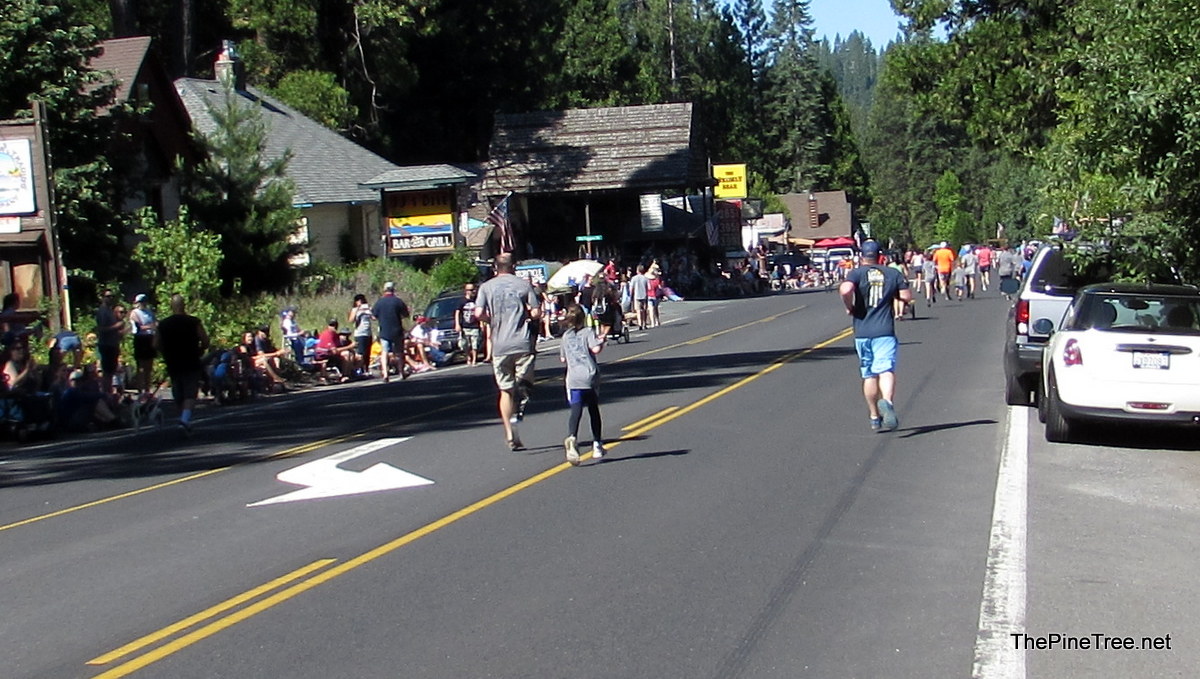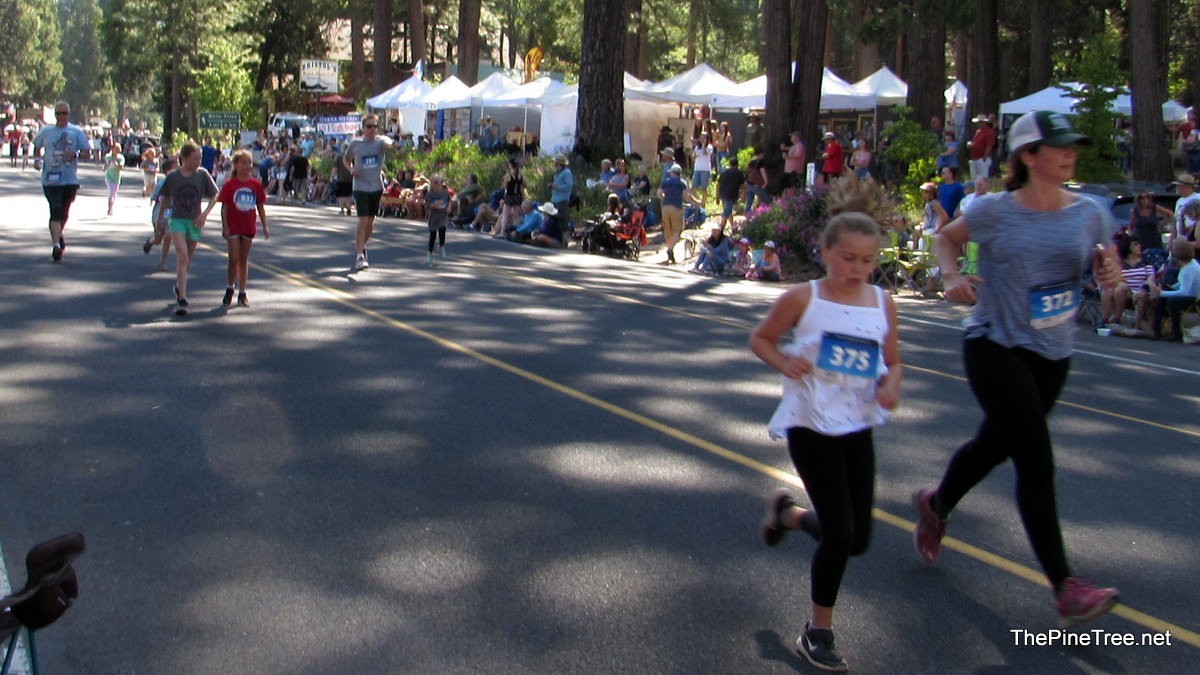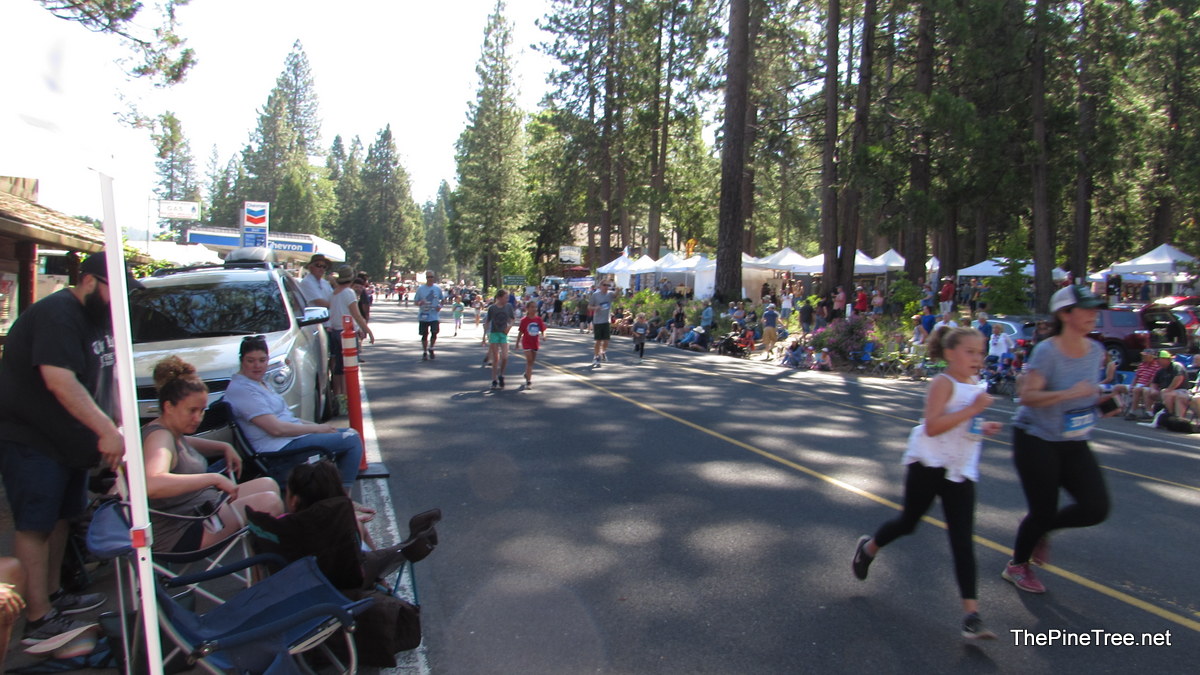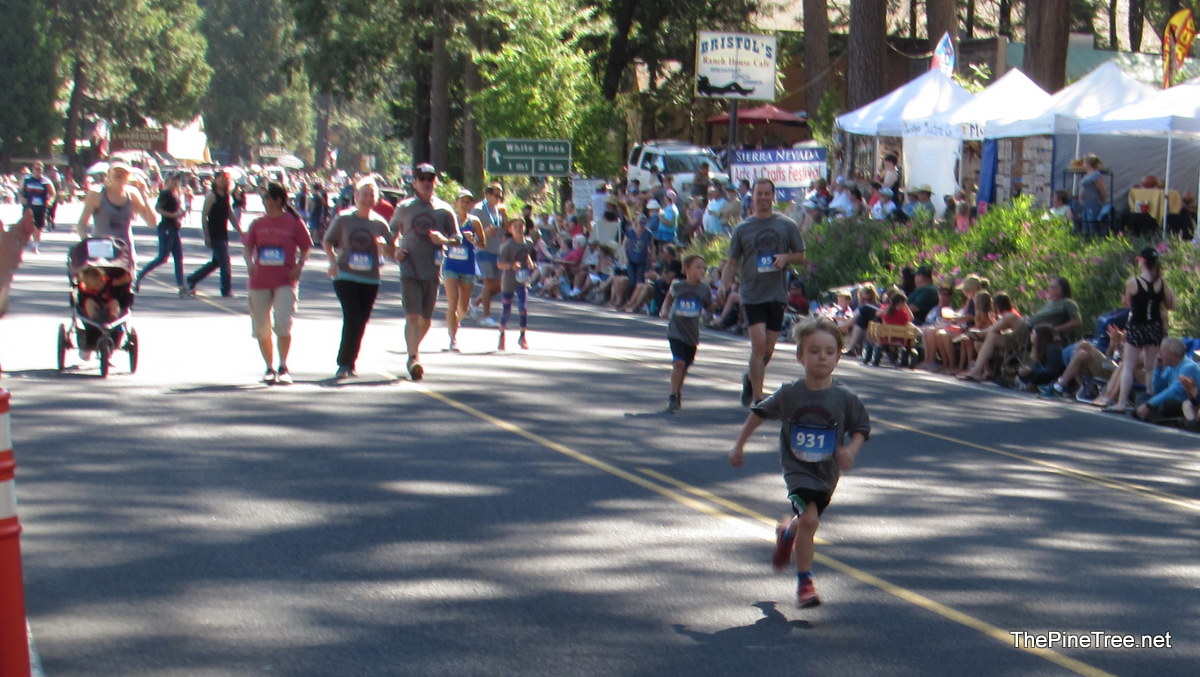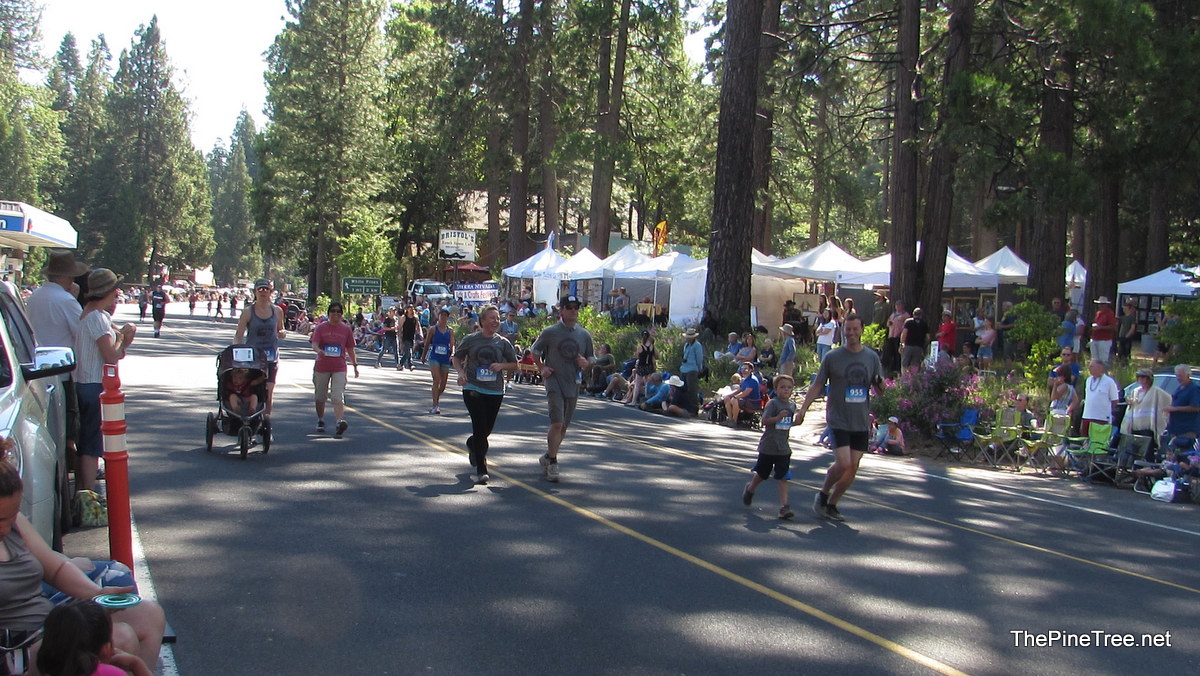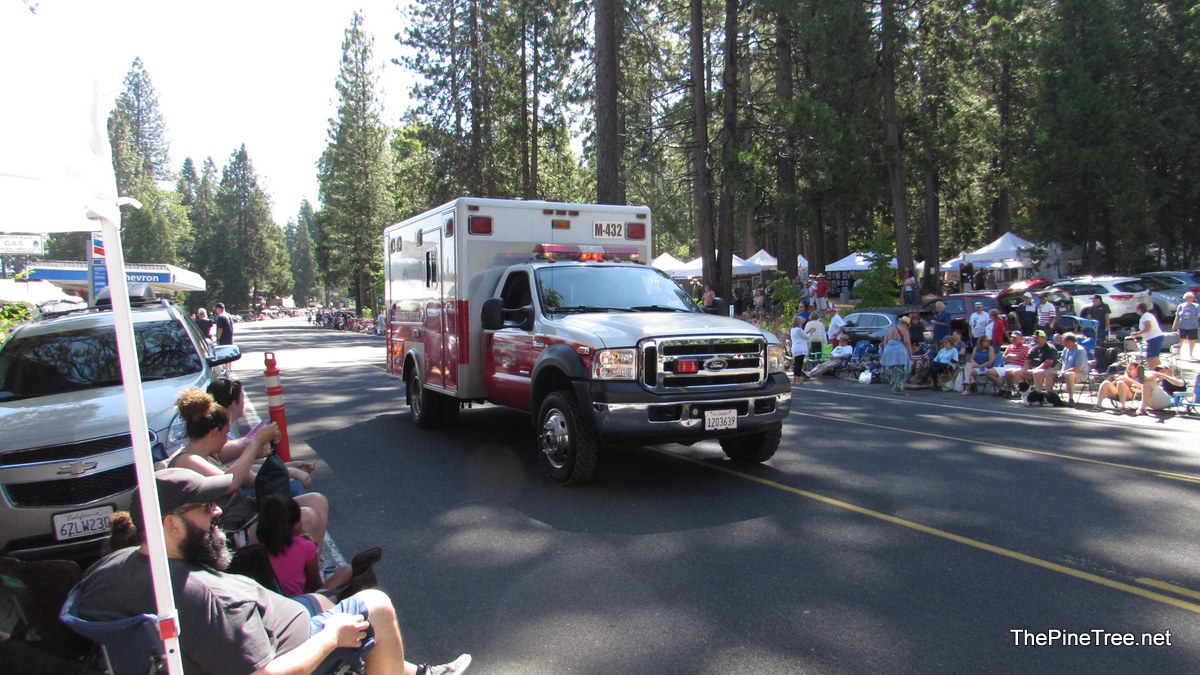 Read More
The 2022 Ironstone Vineyards Independence Day Celebration!
Posted by: thepinetree on 06/29/2022 07:00 AM
Murphys, CA...Get ready for a day of live music, craft vendor booths, food, wine and beer, bounce houses and kids activities, a rock climbing wall and, of course, the BEST firework display for miles around.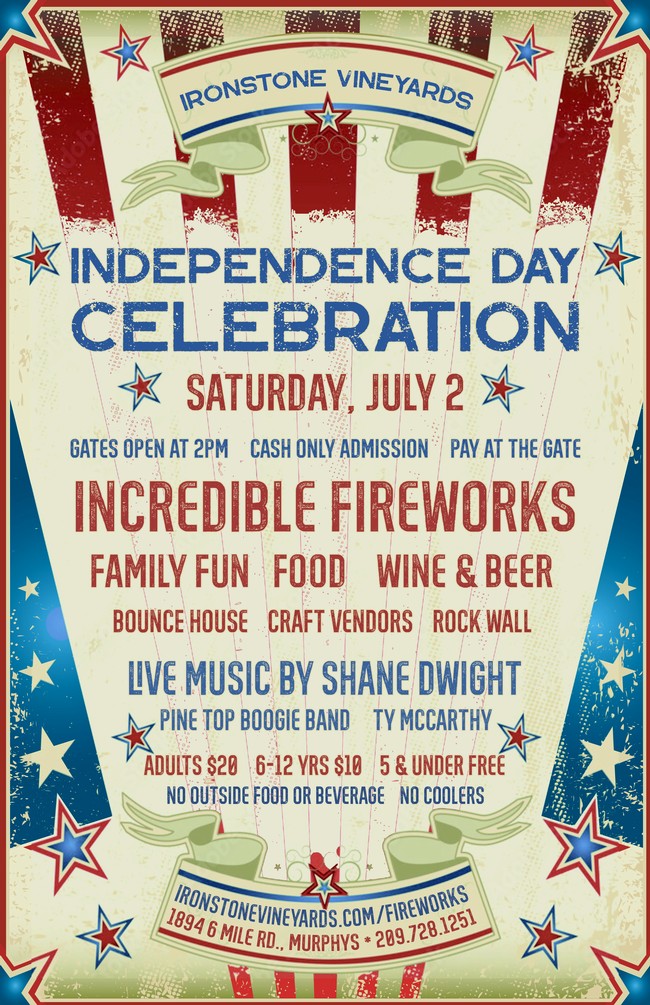 Read More
Tonight is Taco Tuesdays at Bistro Espresso! Larry Geiger's Birthday & Live Music with Grover Anderson!
Posted by: thepinetree on 06/28/2022 12:59 PM
Arnold, CA...Come hangout with us at The Bistro Espresso this Tuesday 6/28! Eat tacos, drink, dance and help us celebrate Larry Geiger's Birthday with Grover Anderson!


Read More
Bear Valley Resort Adds Lift Access Mountain Bike Trails. First phase opens on Saturday, July 2, 2022
Posted by: thepinetree on 06/28/2022 12:43 PM
Bear Valley, CA – On Saturday, July 2, at 10 am, Skyline Bear Valley Resort is opening two mountain biking trails, both accessible by a highspeed chair lift recently outfitted with bike carriers. More than four miles of trails integrate berms, bank turns, tabletops, and other features mountain bikers expect on a proper biking trail.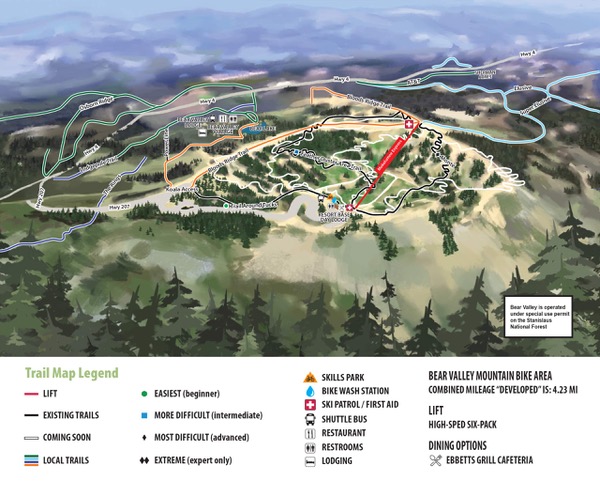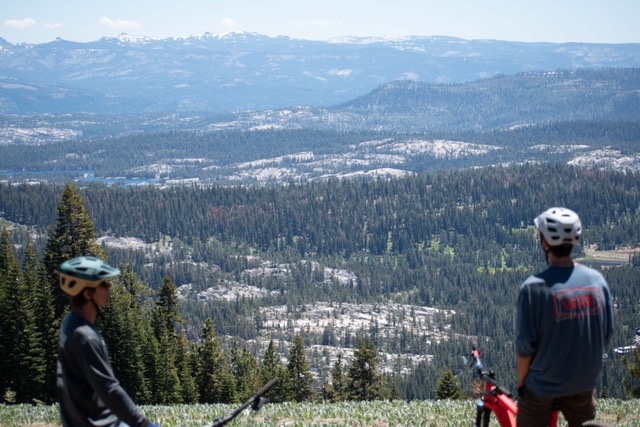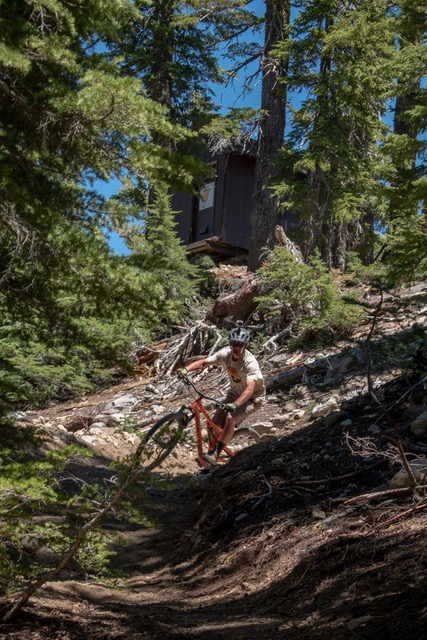 Read More
Explore Calaveras Country in Style this Summer with a Gold Rush Wine Tour!
Posted by: thepinetree on 06/27/2022 03:19 PM
Murphys, CA...Friends of the Calaveras Winegrape Alliance Save $15 per person for groups of 6 or more. Gold Rush Tour Company has recently opened in Angels Camp and the team has invited us to explore with a special introductory offer this summer.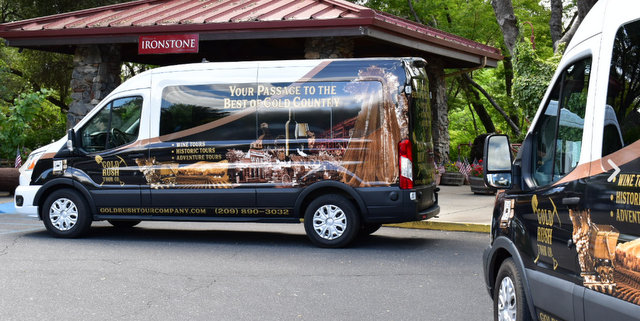 Read More
Perfect Independence Day Weather Ahead for West Slope & Mother Lode!
Posted by: thepinetree on 06/27/2022 01:37 PM
Arnold, CA...Detailed forecast from the National Weather Service for West Slope Northern Sierra Nevada. Today, Sunny. Highs 71 to 86 higher elevations...85 to 95 lower elevations. Prevailing east winds up to 10 mph shifting to the southwest with gusts to around 30 mph in the afternoon. Tonight, Clear. Lows 48 to 63 higher elevations...59 to 71 lower elevations. Prevailing west winds 5 to 15 mph shifting to the southeast after midnight.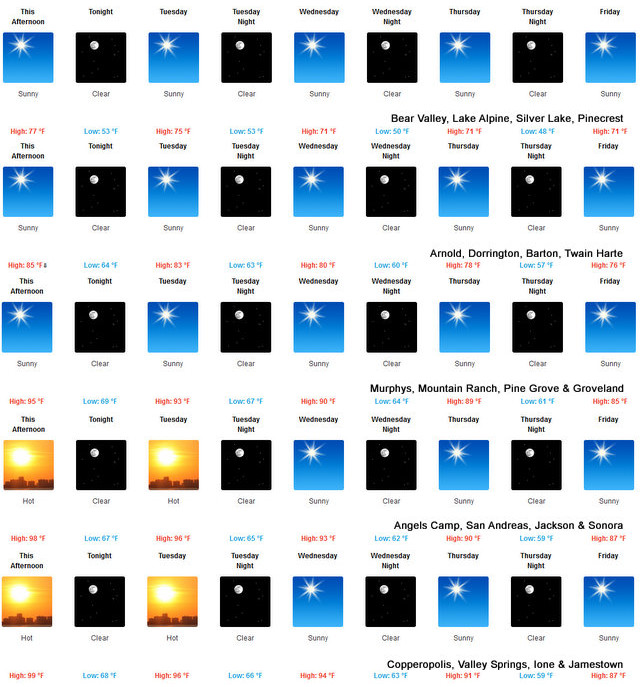 Read More | 2 Comments
The 2022 Bear Valley Music Festival is July 22nd to August 7th
Posted by: thepinetree on 06/26/2022 03:19 PM
Bear Valley, CA...Just weeks until the festival opens! It's gonna be an epic lineup this year. If you haven't purchased your tickets or season subscriptions yet, don't delay…some shows are already close to selling out, and we wouldn't want to miss your smiling face in the crowd! Visit www.bearvalleymusic.org or call today 209-588-7344 to get your tickets, shuttle ride, and catered meals onsite. Kids are free on 7/31. Can't wait to see you there!


Read More
What's Happening in the Mother Lode June 24 - 30, 2022
Posted by: thepinetree on 06/26/2022 02:14 PM
San Andreas, CA...Join Sarah & Sarah weekly as they talk about what's going on in the Mother Lode, and give you tidbits of fun trivia about the area too! The Mother Lode region of California includes Amador, Calaveras and Tuolumne counties. All three counties have a rich history in gold mining, settlers and agriculture that make this rural area a place where so many people want to visit and live. It's also a place that's full of many events to keep everyone busy, from outdoor adventures, to concerts, to festivals, to farmer's markets and more, you only have to stay home if you want to.



Read More | 3 Comments
Make Linda's Loft Your Home Decor, Design & Crafting Destination
Posted by: thepinetree on 06/26/2022 01:16 PM
Arnold, CA...Linda's Loft is a new business which recently opened at 925 Hwy 4 in Arnold, California. Linda is passionate about home decor, design, and crafting. When you visit The Loft, you'll be sure to find something available for ANY budget. Her passion for the Ebbetts Pass Corridor is evident. Her store offers everything from pillows to cups that are branded for Arnold neighborhoods and the forest.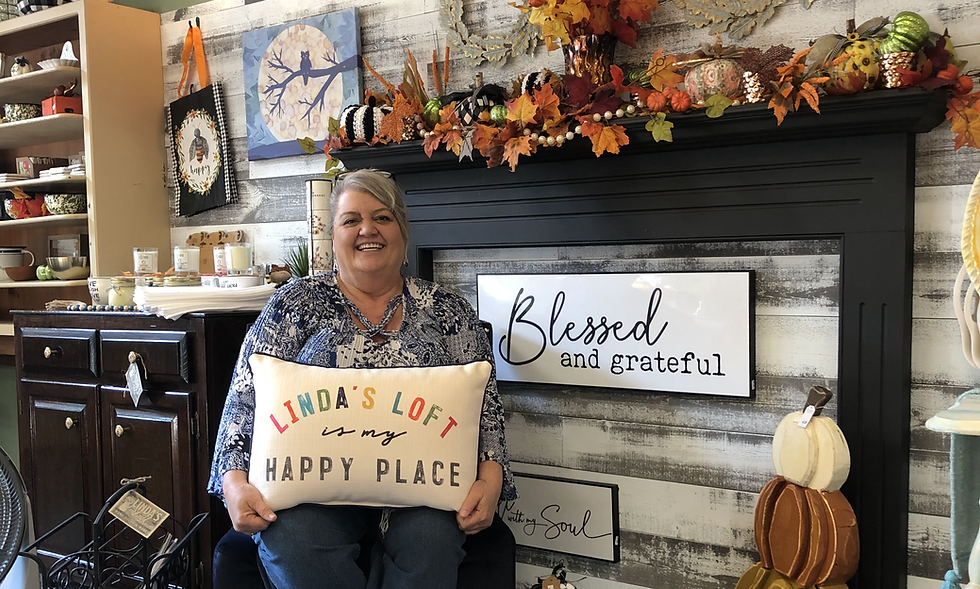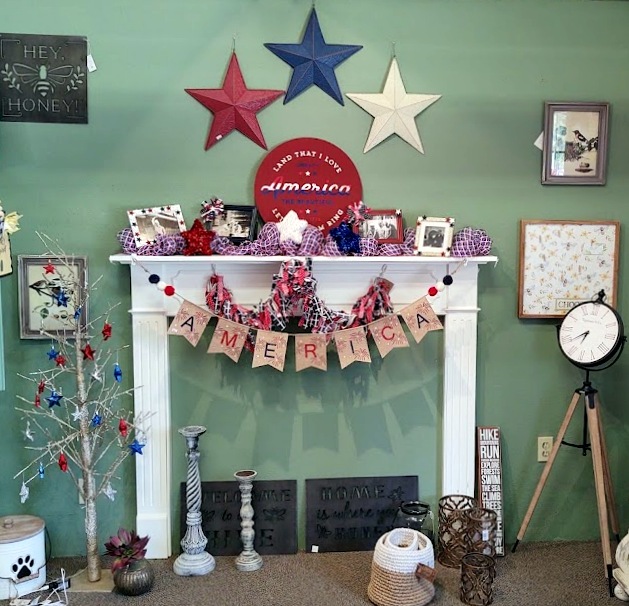 Read More