Bear Valley
---
Calendar
08/06/2022
-
Blues Night with Chris Cain at the Bear Valley Music Festival Tonight!
Bear Valley, CA...Take some influence from B.B. King, Albert King, Ray Charles, and a pinch of Albert Collins. Add in dazzling blues and jazz guitar chops, a rich soulful baritone vocal delivering original, often wry and beleaguered lyrics with sophisticated chord changes and instrumentation, and skills on various horns and keyboards, all delivered with an uptown cool that never lacks searing passion. It all adds up to the one and only Chris Cain, who has gone from being a newcomer phenomenon bursting onto the blues scene in 1987 with a classic debut release, to being a legend, inspiration and long-established member of the blues pantheon.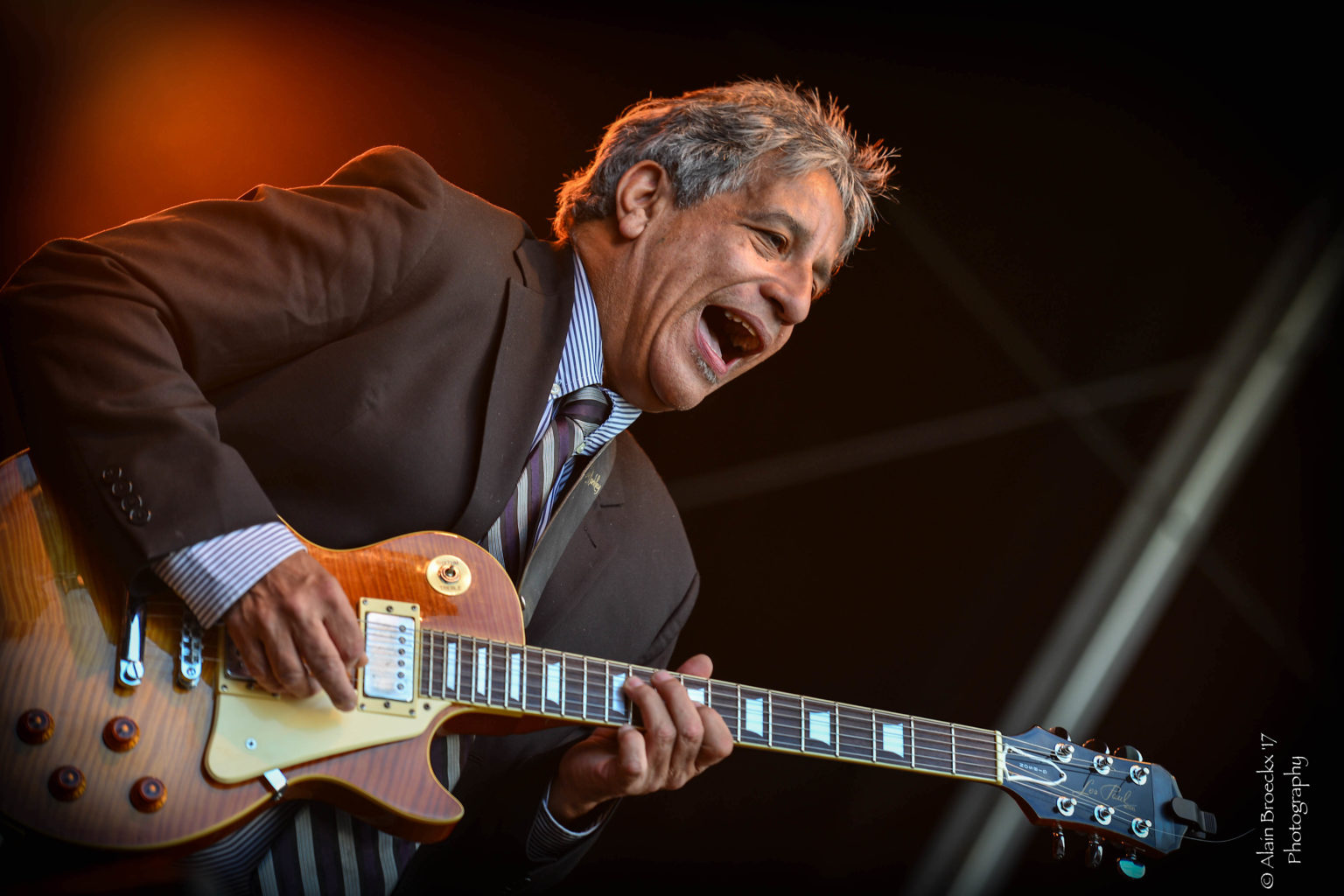 Upon first discovering Cain in 1987, Guitar Player raved, "Cain is an impressive, top-notch guitarist. His full-bodied tone and surprisingly big voice packed a punch that had me reeling." The Washington Post declared, "Chris Cain is a hot-shot guitarist and a singer with the maturity of old blues masters like Bobby Bland and B.B. King." Guitar icon Robben Ford said, "Chris Cain is for real. He's a great blues player with an intensity that keeps you on the edge of your seat, wondering what he's going to do next. Plus he knows how to write a song you haven't heard before, full of humor and insight. If you like the blues you'll like Chris Cain."
Chris Cain's gritty mastery will not disappoint die-hard blues fans or dance floor fiends., so get your Ray Bans ready and come out to the big white tent for some classic flavor and fun!
08/05/2022
-
German Roots Tonight at the Bear Valley Music Festival
Bear Valley, CA...This evening's lush homage to Maestro Michelthwate's ancestral roots features Weber's "Der Freischütz Overture", Clara Schumann's moving piano concerto, performed by the remarkable Asiya Korepanova, and rounds out the night with Schubert's famous "Unfinished Symphony". A musical journey to remember!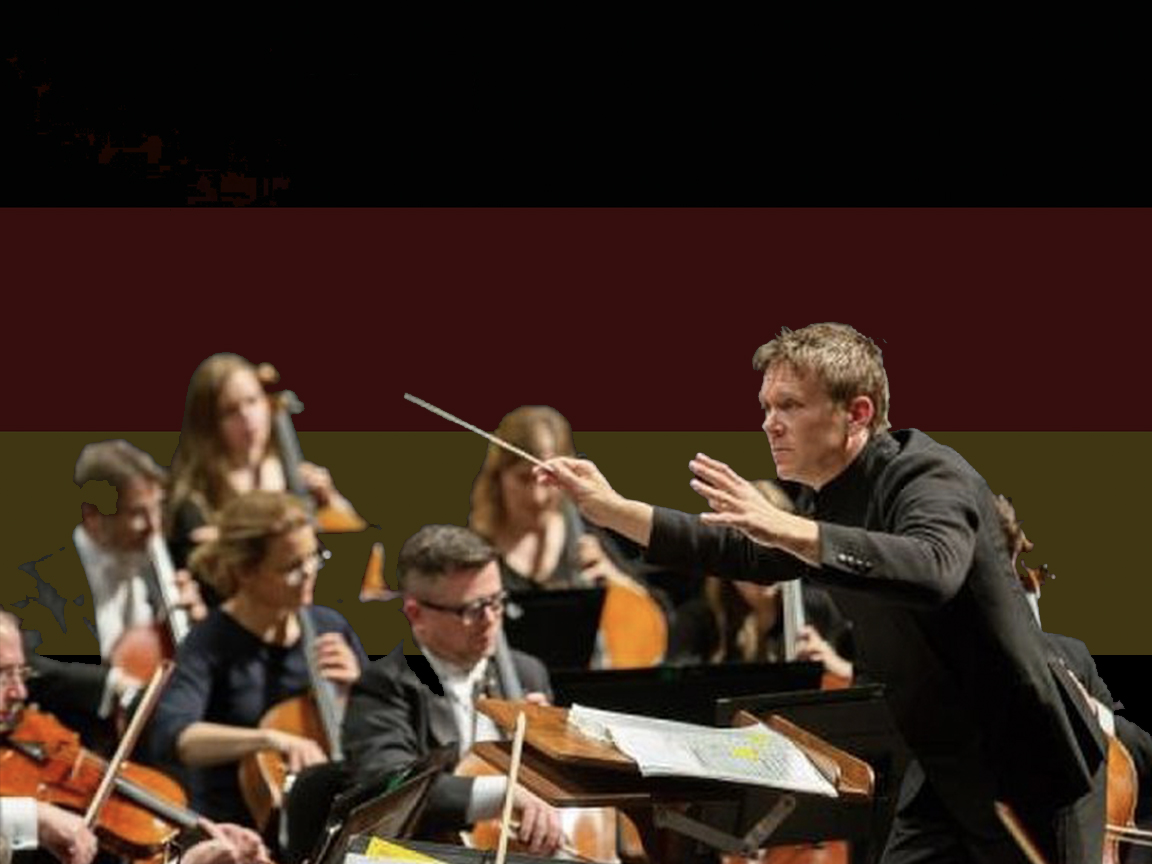 07/31/2022
-
Family Fusion Concert Today at The Bear Valley Music Festival
Bear Valley, CA...Don't miss this unique family fusion concert of classical-meets-contemporary music for all ages. Maestro Alexander Mickelthwate will guide the audience through an eclectic journey of playful classical favorites, including music education and audience participation numbers bound to leave you humming. Includes surprise local contemporary youth singer-songwriters playing alongside the orchestra, special youth activities and take-home memories. Youth 17 and under are free!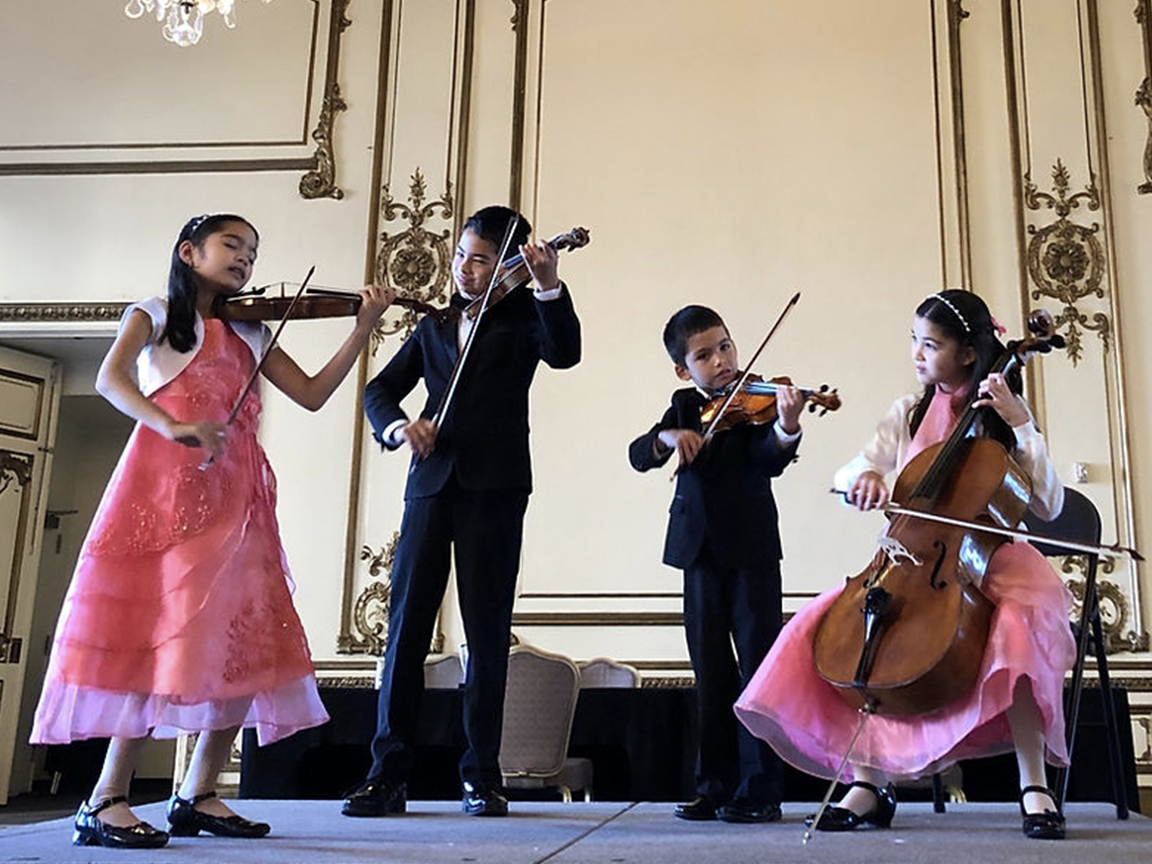 Dvorak, Slavonic Dance, op 46 No. 1
Grieg, Peer Gynt Suite No. 1
Vivaldi, Concerto for Two Violins & Cello in D:
Performed by the stellar Stars Aligned Siblings youth soloists
Verdi, Anvil Chorus
Handel, Music from the Royal Fireworks, La Rejouissance,
Mozart, Overture to Figaro
Rossini, Wilhelm Tell Overture, the famous ending
Copland, Rodeo, Hoedown for Strings
Original Pieces, Local youth singer-songwriters to perform original pieces with orchestra: Lois Miles (12 yrs old) and Kiana Chanelle (16 yrs old)
Star Wars, Main Title 
Also, visit the Stars Aligned Siblings / Breshears String Quartet web pages!
Sunday, July 31, 2022 at 2pm
07/30/2022
-
Memories of Michael, Concert Honoring Late Music Director at Bear Valley Music Festival
Bear Valley, CA...Michael Morgan was our beloved Music Director for eight wonderful seasons, and his sudden passing in 2021 was mourned deeply, not only by our community, but all the surrounding musical communities he touched. Join us in a musical celebration featuring many of Michael's dear friends returning to Bear Valley to celebrate his life and legacy, including rising piano star Oliver Moore on Gershwin's classic "Rhapsody in Blue", and superb vocalists, Hope Briggs and Zachary Gordin on the Broadway classics near and dear to Michael's heart.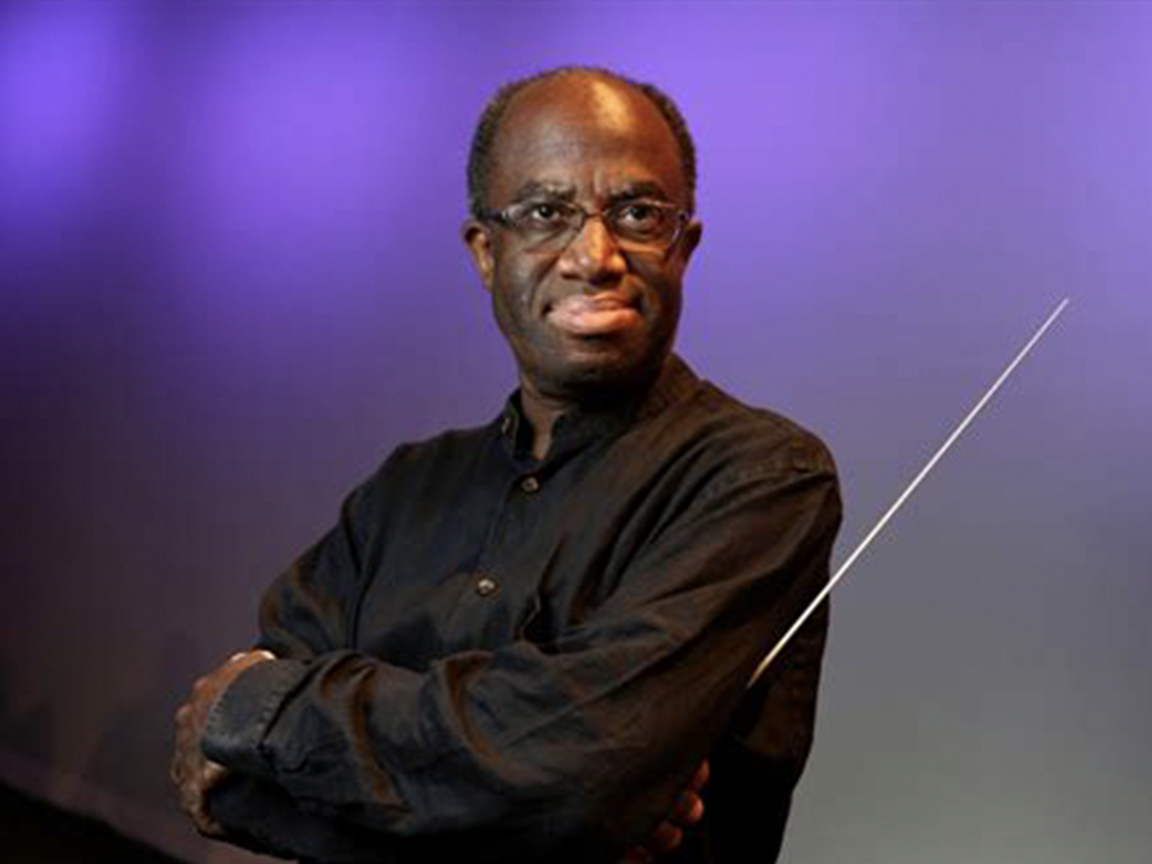 Copland, Ceremonial Fanfare

Gershwin, Of Thee I Sing

Gershwin, I Got Rhythm

Gershwin, Our Love is Here to Stay

Gershwin, Summertine: On Zinfonia

Bernstein, Tonight

Bernstein, Somewhere

Gershwin, Rhapsody in Blue

Florence Price, Symphony No. 1
For Michael's complete bio, more about his life,
and to learn about how you can donate in his name, please click 
here
.
Saturday, July 30, 2022 at 7pm
07/29/2022
-
A Blockbuster Classical Night at the Bear Valley Music Festival
Bear Valley, CA...Join us for an evening of classical favorites, opening with Tchaikovsky's one-and-only Violin Concerto, performed by internationally-celebrated soloist, Tai Murray.  Rounding out the evening is Beethoven's ever-popular Symphony No. 7, which new and seasoned classical fans alike may recognize from Hollywood films "Mr. Holland's Opus", "The King's Speech", and "X-Men: Apocalypse".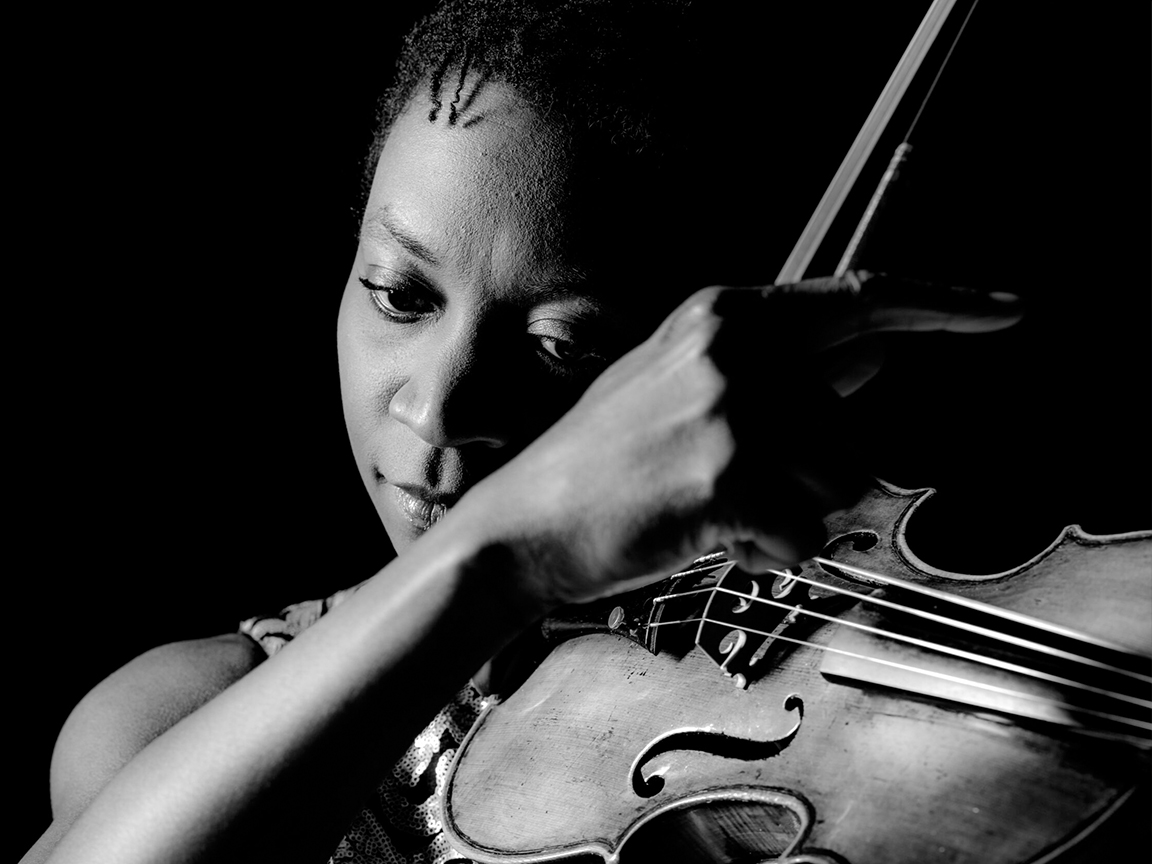 Tchaikovsky, Violin Concerto
Beethoven, Symphony No. 7
Friday, July 29, 2022 at 7pm
Tai Murray, soloist
(
website
)
07/30/2022
-
Mountain Biking Skills Training This Weekend in Bear Valley
Bear Valley, CA...Check out this 2 day mountain bike skills clinic in Bear Valley on July 30-31. This program is suited for intermediate and higher riders, and is lead by Dylan Renn who pioneered many of the trails in Bear Valley. This is an excellent opportunity to improve your skills by one of the best coaches in the business. More info and registration at www.singletrackmind.com — at Bear Valley Adventure Company.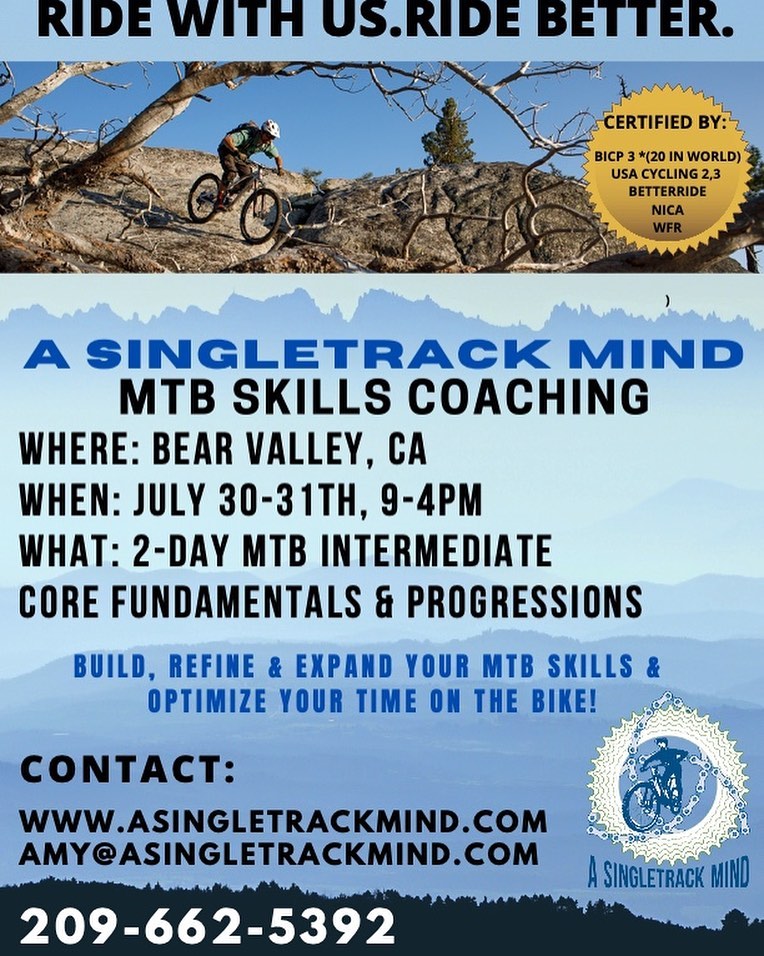 07/28/2022
-
"Nature Nocturne" Tonight at Bear Valley Music Festival
Bear Valley, CA....This innovative evening connects the stunning outside scenery with the classical sounds inside the concert tent. Many composers were inspired by nature: Grieg, Vaughn Williams, Smetana and Josef Strauss created music with birds, mountains and rivers in mind. Tune your ear for Finnish composer Rautavaara's actual bird sounds as soloists!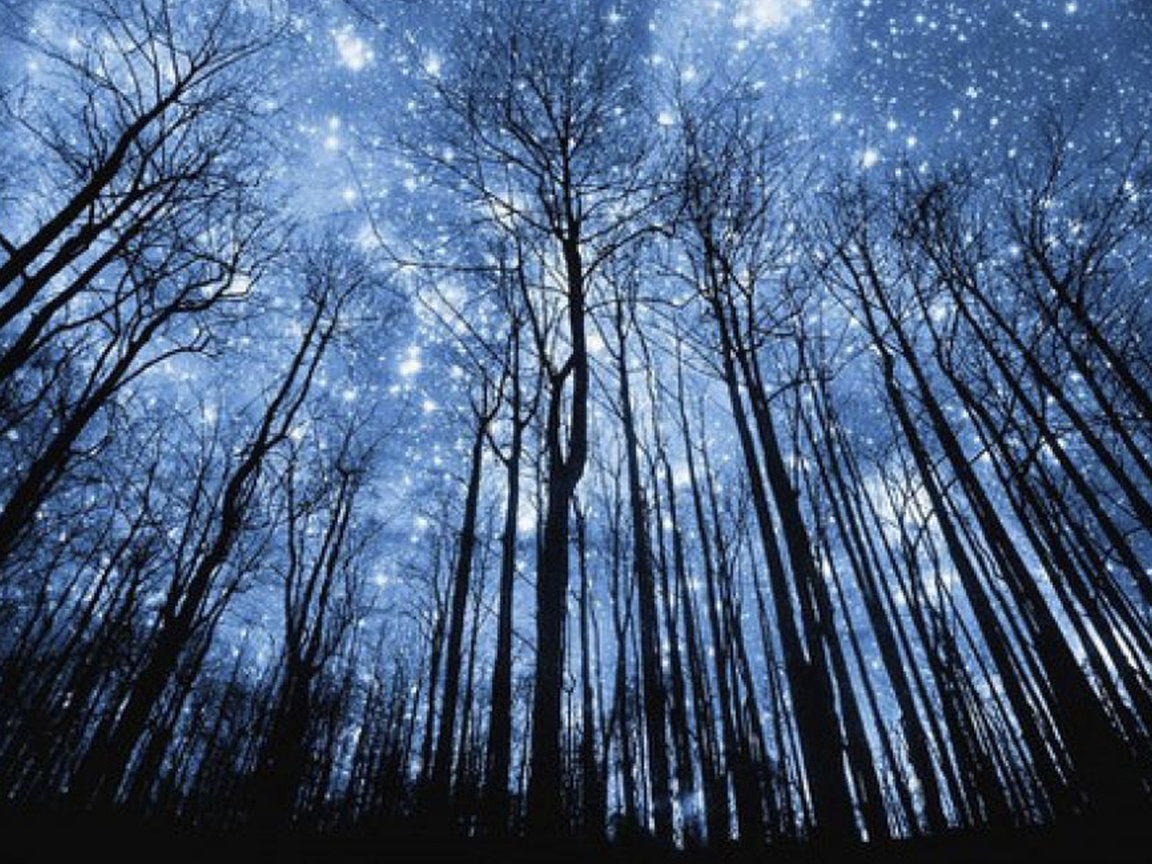 Grieg, Evening in the Mountains
Vaughn Williams, A Lark Ascending
Rautavaara, Cantus Arcticus
Smetana, Die Moldau
J. Strauss, Village Swallows
Mussorgsky, Night on Bald Mountain (Rimsky)
Thursday, July 28, 2022 at 7pm
07/27/2022
-
The Bear Valley Music Festival Rolls on with Take3 Tonight in the Big White Tent.
Bear Valley, CA...With a flair for the wild and unexpected, the genre-defying trio, TAKE3, brings the refinement of a rigorous classical music background and infuses it with rock-star charisma. Known for their infectious and down to earth onstage personalities, this threesome leaves their indelible mark on captivated crowds around the country performing their arrangements of top pop hits, Americana, and classical favorites.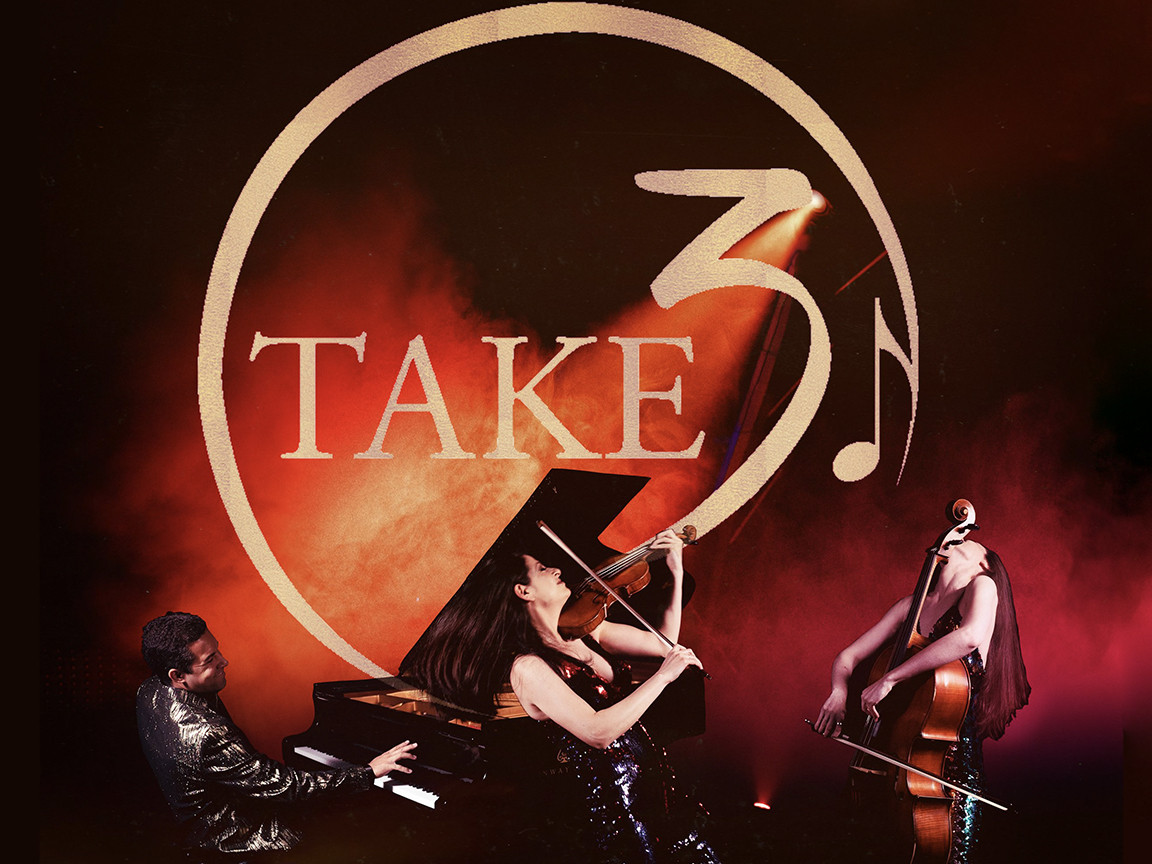 No strangers to the stage as individuals, they have made an impact on the music scene as soloists, touring the world with Yanni, recording tracks for film and television, and as soloists in front of Symphony Orchestra. TAKE3 makes it their mission to impart their love, passion and joy in music making to all who hear them, using their artistic ability as conduit for storytelling.
Wednesday, July 27, 2022 at 7pm
Visit the Take3 Web Site
07/24/2022
-
The T Sisters at the Bear Valley Music Festival Today at 2PM
Bear Valley, CA...Distinguished by close harmonies, catchy melodies and potent lyricism, the T Sisters have created a refreshing brew of indie-folk/Americana music. Blood sisters Erika, Rachel and Chloe Tietjen flow seamlessly between styles and moods, from roots to pop and sassy to sincere, captivating listeners with their eclectic sound and soaring harmonies.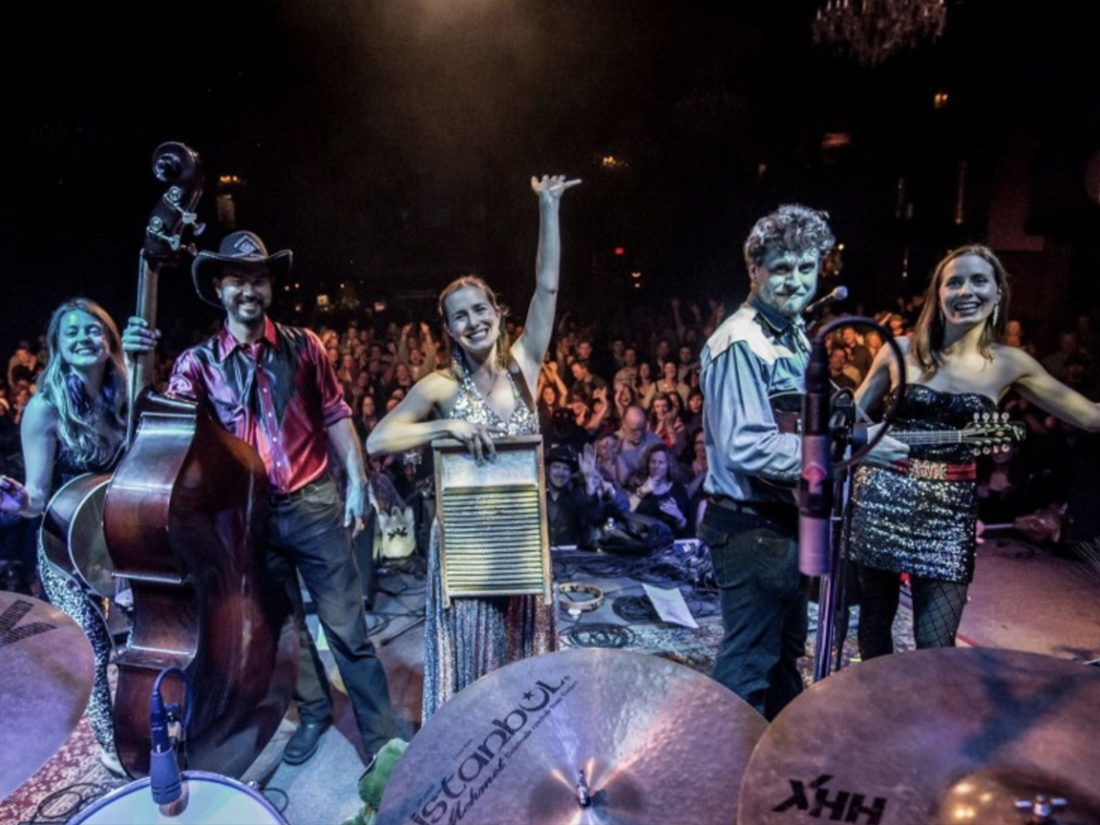 This past spring, the T's journeyed to Nashville to create a compelling EP with renowned artist/producer Oliver Wood of The Wood Brothers. While T Sisters' prior releases delved into personal themes, this project represents a more mature and reflective chapter for the sisters, exploring deeper subjects of societal division, dubious authority, spiritual renewal and activism through music. Adding to the T Sisters' self-accompaniment and inimitable sibling harmonies, We Are Bound features the distinctive playing of Jano Rix (The Wood Brothers), Chris Wood (The Wood Brothers; Medeski, Martin and Wood) and Oliver himself. Oliver says of the T's, "Coming from a brother band, I especially appreciate the T Sisters. The soul of the family comes through their combined voices, and they create that sound that only family can get.
T Sisters were chosen for American Music Abroad, a selective State Department-sponsored program fostering diplomacy through music. The sisters performed and conducted workshops in the Middle East and North Africa emphasizing girls empowerment and the power of music to create social awareness and change.
In the last few years, they've been honored to support such acts as The Indigo Girls, Amos Lee, The Wood Brothers, Todd Rundgren, Elephant Revival, The California Honeydrops, and more. Notable performances include Outside Lands, Hardly Strictly Bluegrass, Merlefest Album Hour, High Sierra Music Festival, Americana Music Association Festival, Music City Roots, and Garrison Keillor's 'A Prairie Home Companion.'
Sunday, July 24, 2022 at 2pm
07/23/2022
-
Positive Covid Test Cancels Jefferson Starship. Star Dogs to Take BVMF Stage in Free Concert Replac
Bear Valley, CA...Bear Valley Music Festival received notice yesterday that a band member of Jefferson Starship has tested positive for COVID. Unfortunately, they have been forced to cancel tomorrow (Saturday, 7/23) night's performance.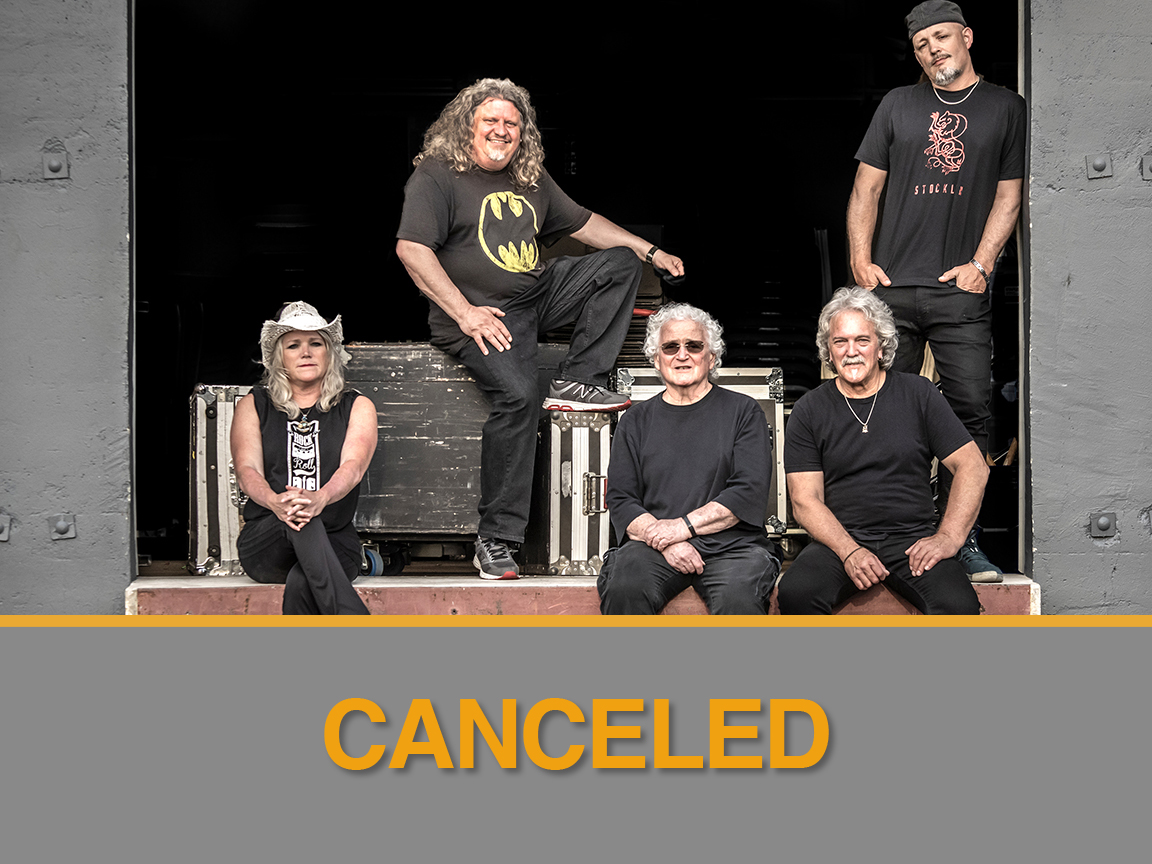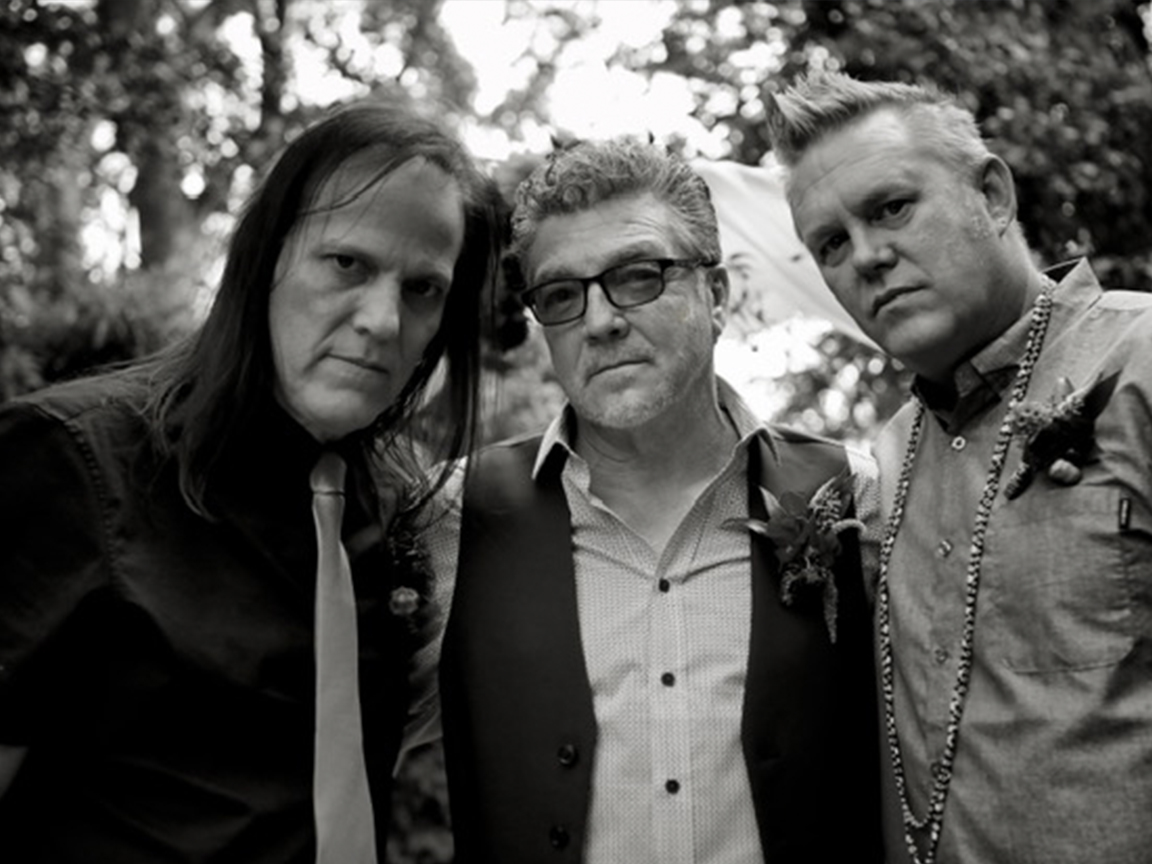 All Jefferson Starship ticket holders may request a full refund. Alternatively please consider donating the cost of your tickets to our non-profit music festival. We will convert the full price of your tickets into a tax-deductible donation. If you choose to donate your tickets you don't need to do anything. To request a refund, please email us at
info@bearvalleymusicfestival.org
. Please contact us by email rather than phone so that our small staff can process refunds quickly.
In the spirit of "the show must go on" we are bringing local highway 4 rock and roll bands to the tent on Saturday night. This will be a free concert for the community. Seats will be general admission, first come first served.
Our wine and beer tent will be open starting at 5:30pm and the show will start at 7pm. BV Resorts will be throwing a barbecue for purchase on site, or bring your picnic and tailgate.
If you pre-purchased meals for this concert you will automatically receive a refund for your order. Saturday night's shuttle has been canceled and we will automatically refund shuttle ticket purchases.
We'll send more information about Saturday night's event as it becomes available. While it might not be what we had expected, it'll be a fun night and we hope to see you there.
We're saddened by this news and wish the band member a quick recovery. We apologize for any inconvenience this cancelation may have caused you.
###